Lilith Games has released an animated story trailer for the AFK Arena characters Zaphrael and Lucretia. The married couple first came to the Idle-RPG back in September, and their arrival was celebrated with the 'Tales of Esperia' trailers. But a new animated short has now been released telling the pair's tragic story in full.
Though a little late after the character introduction, the third Tales of Esperia – titled 'desperation' – shows Lucretia's transformation through grief, and the two partners facing off against each other. It's a pretty stunning trailer, and the gorgeous animation-style gives off some real Banner Saga vibes.
For those that don't know, AFK Arena is a free-to-play Idle-RPG that sees you build a party of powerful characters to quest for riches. But being an idle game, AFK's characters also grind loot while you're away, making it perfect no matter how much you want to commit. If you want to catch up on Zaphrael and Lucretia's backstory, you can find the original Tales of Esperia trailers on the official AFK Arena YouTube channel.
You can also watch the new trailer, Desperation, below: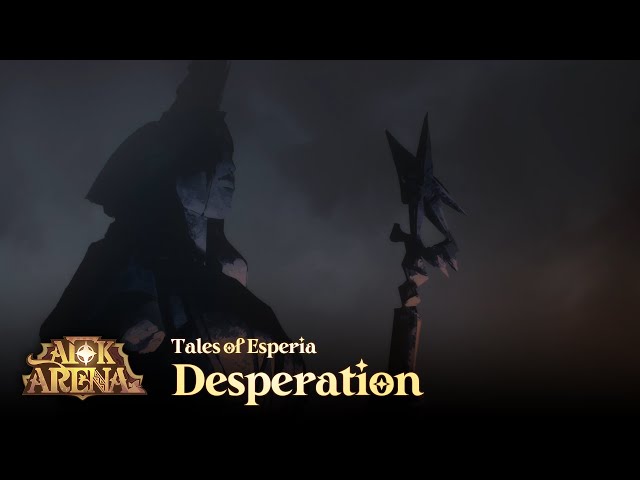 AFK Arena is available to download on Google Play and the App Store, where you can find both Zaphrael and Lucretia already in the game.
If you want some help choosing some other great characters, check out our AFK Arena tier list. We also have an AFK Arena codes list for those who want some freebies to help get started!