Those of you that are on the path, it's time to walk in a new direction. More specifically, you need to follow Geralt and Yennefer to AFK Arena. Yes, that's right, the mobile game's latest collaboration is with The Witcher 3: Wild Hunt, and that just might be the most exciting collaboration we've seen so far this year.
As part of the AFK Arena The Witcher collaboration, Geralt of Rivia and Yennefer of Vengerberg arrive in the idle RPG. We've got no doubt that the Witcher and the sorceress are going to feel right at home in AFK Arena, particularly as the pair are well accustomed to monster-slaying back in The Continent. Fans of The Witcher 3: Wild Hunt undoubtedly know what these legendary figures are capable of.
Still, just in case Geralt and Yennefer aren't characters that you're familiar with, allow us to give a quick introduction. In AFK Arena, Geralt, a famous warrior, utilises his famous Witcher swords alongside magic courtesy of the various signs he can use, while Yennefer is one of the most powerful sorceresses known to mankind. As such, you can expect her to decimate her foes with arcane-based spells.
"I couldn't be more thrilled to work with The Witcher 3: Wild Hunt IP!" AFK Arena dev Don says. "Many of our production team staff, including myself, are big fans of The Witcher 3: Wild Hunt. For this collaboration, we've designed gameplay inspired by the wondrous world of The Witcher, and all of the content is exclusive to AFK Arena. We're so looking forward to releasing the crossover to our players."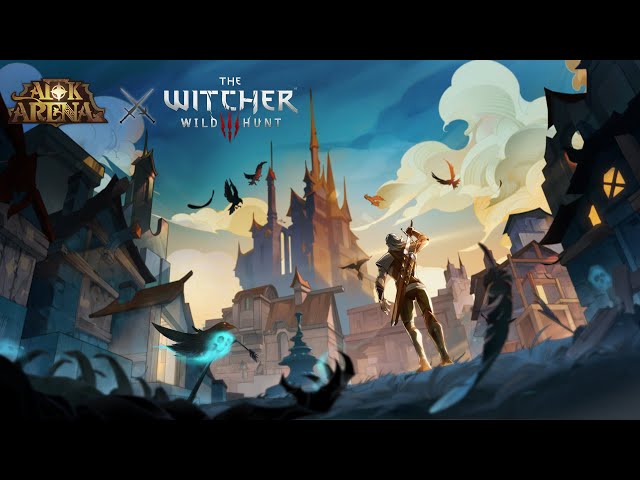 When is the AFK Arena The Witcher 3: Wild Hunt collaboration?
Geralt and Yennefer make their way to AFK Arena today, so make sure you dive in and recruit these legendary monster-slaying warriors.
Should you fancy a freebie or two, check out our AFK Arena codes list. Or, if you prefer the world of The Witcher, check out our Gwent decks guide to play the card game. We also have some great suggestions as to what the best games like The Witcher 3 are.