Nintendo has revealed that the latest Animal Crossing: New Horizons event will feature a load of fun Mario-themed content to commemorate the Super Mario Bros. 35th anniversary. The free update will launch on February 25, and the Mario-themed items are available to order from Nook Shopping starting March 1.
The special Mario goodies include 1-up mushrooms, fire flowers, numerous character outfits, warp pipes that allow you to travel between locations on your island, and much more. Make sure you download the update as soon as it drops on February 25 to receive a free mushroom mural as a thank you gift.
The update also includes items inspired by other seasonal events and customs. Celebrate the Hinamatsuri festival with blossom lanterns on March 3, show your love for math during Pi Day on March 14, and splash some green around your island for Shamrock Day on March 17.
You can see Mario and the warp pipes in action by checking out the reveal trailer below!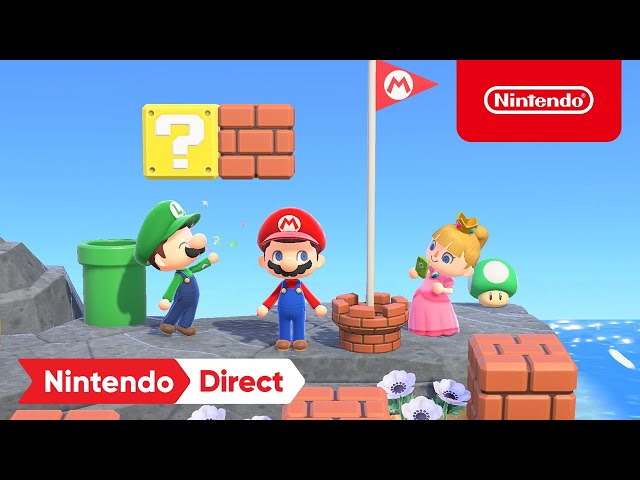 If you're looking for other games to play with friends and family, make sure you check out our list of the best Switch multiplayer games for inspiration.