If you've been playing Apex Legends for a while, you'll know that every season brings new excitement, including a new battle pass and maybe even a new character to try out. As one of the best battle royale games, developer Respawn likes to keep things changing and updating to make sure the game always feels fresh and exciting – which is definitely the case with the newest season.
Apex Legends Season 10 is upon us, and has brought with it some great new content, including a brand new gun, heaps of goodies, and loads more. In this guide, we've gathered together all the details on the Apex Legends Season 10 release date, the Apex Legends Season 10 new character Seer, and even an Apex Legends Season 10 trailer for your viewing pleasure, plus loads more.
If you want to know more about all the fresh updates dropping in Apex Legends, be sure to check out our Apex Legends patch notes. We've also got an awesome list of the best mobile multiplayer games if you're looking for something new to play.
Apex Legends Season 10 release date
.Apex Legends Season 10, also known as Evolution, released on August 3rd 2021, and will run through to November 2. We haven't got information on what's coming next yet, but we will update this guide as soon as we know.
Apex Legends Season 10 Trailer
Here's the Apex Legends season 10 trailer, featuring fresh gameplay and a look at the awesome new Legend.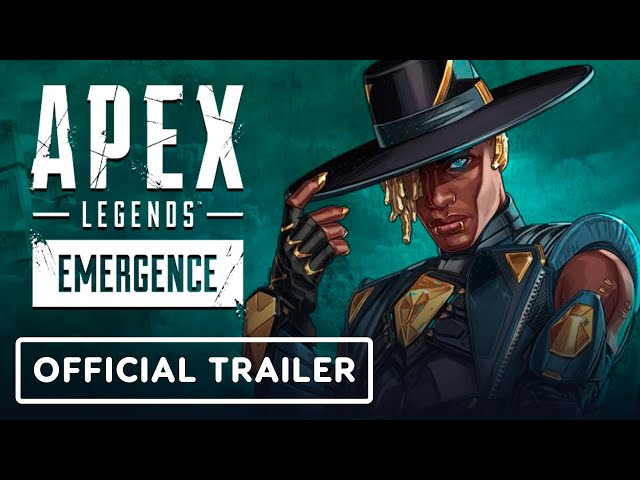 Apex Legends Season 10 battle pass
As always, Apex Legends Season 9 will have a battle pass with 100 levels to complete, with an additional reward for reaching level 110. There are an array of cosmetics, including a Horizon Biotic Luminary skin, a Heart of Gold Seer skin, a heap of snazzy weapon skins, and more. You can also snag some great kill quips, boosts, and currency.
The premium battle pass usually costs 950 Apex Coins – the game's premium currency. You can buy 1,000 Apex Coins for $9.99 (£9.99). But don't be too sad if you can't afford to splash out – Apex Legends Season 10 Battle Pass still offers some awesome free rewards to non-premium players.
Apex Legends Season 10 new character
With the new season, came an awesome new character called Seer. Sporting loads of recon utility a vision boosting, Seer is a badass cyborg cowboy with an army of drones at his fingertips. Find out more about him in our Apex Legends characters list!
As is standard with new heroes, it will cost you 12,000 Legend Tokens, or 750 Apex Coins if you want to bag Seer for yourself.
Apex Legends Season 10 Arena Map
The featured Arena map in Apex Legends Season 10 is World's Edge – a harsh planet beset by intense volcanic activity. It consists of multiple locations, mostly with high tier loot and plenty of supply bins for you to ravage. The secondary map is Kings Canyon, a former hub to the now-defunct IMC.
Apex Legends Season 10 new weapon
The fresh weapon that arrived with the newest season is the Rampage LMG. It uses heavy rounds, has a 300rpm base rate of fire, and a projectile speed of 26500 UPS. The Rampage can consume a Thermite Grenade to temporarily gain the revved up buff, which increases its rate of fire to 390rpm, and the ability to damage doors. The revved up buff lasts for 90 seconds, but each shot reduces the timer by two seconds.
And that's what we've got on Apex Legends Season 10. We'll be sure to update this guide if we get any new info, and when the next season is announced. While you wait, we've also got an Apex Legends tier list for your reading pleasure.