Apple has officially announced the two latest games coming to Apple Arcade. The platform now has 130 games to play via a Game Pass-esque subscription specifically for Apple users. If you've got an iPhone, iPad, Apple TV, or Mac, Apple Arcade is available to you for an additional subscription fee.
Of course there are ways around the fee, as Apple offers a one-month free trial which rises to three months if you've recently bought any appropriate hardware. However, we're really here to talk about the fact that Reigns: Beyond and All of You will be available on Friday, November 6.
Reigns: Beyond is the latest instalment in the Reigns series from Devolver Digital, which sees you take a starring role in an intergalactic rock band playing gigs across the galaxy. In a time when most of us can't attend gigs in person, this could be the perfect virtual alternative. All of You from Alike Studio is a family-friendly puzzle game in which you help a mother hen find her lost chicks. We could all use some heartwarming puzzle adventure this year, that's for sure.
Reigns: Beyond will interest you if you like resource management, alien guitarists, and run-down space bars – it's one of the best mobile strategy games we've played. After all, your band will have to play gigs wherever they can get them – from wretched hives of scum and villainy to glitzy and glamorous corporate shindigs – and you never know what could happen next. If you keep on top of your ship's resources and make sure your bandmates stay happy with life on the road, you're in for a stellar ride.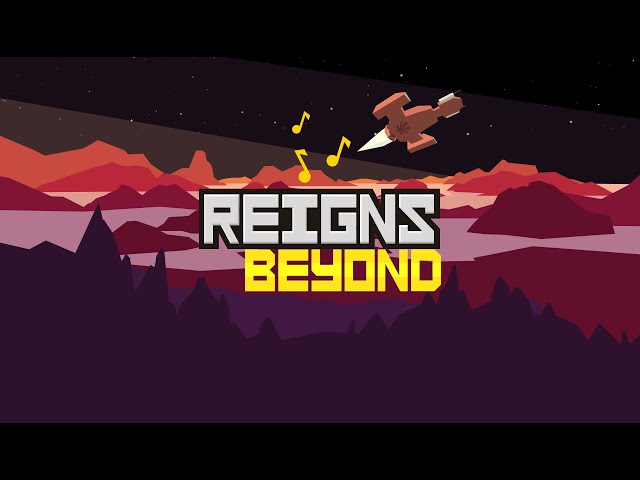 If gentle puzzles are more your thing, All of You might be the perfect chill-out game. I mean, other than the perilous situations you'll have to save chicks from, that is. Alike Studio promises strange locations, fun characters, and the ability to pause time, so if that sounds like your sort of thing – you know what to do.
Apple also announced Zombie Rollerz: Pinball Heroes is coming soon, and blends pinball mechanics with tower defense gameplay. We don't quite understand how that will work, but we're certainly intrigued.
Critically-acclaimed Apple Arcade games Card of Darkness and Towers of Everland both received big updates recently. Card of Darkness added procedurally generated dungeons that increase in difficulty as the week goes on – but there's also new enemies and card types to ensure nothing feels repetitive. Towers of Everland now has new towers, enemies, and powers.