Assassin's Creed Rebellion, the mobile edition of everyone's favourite assassin series, is adding two Vikings to its character line-up in honour of Assassin's Creed Valhalla, which releases tomorrow. Both versions of Eivor, the main protagonist from the Viking-based game, will be available in Rebellion a week after Valhalla's launch.
You'll be able to recruit both vikings (despite them being the same character in alternate games/universes) to your Rebellion Brotherhood, although we don't know a lot more at this point. Many fans are still waiting for their favourite assassins to be added to the game, for instance it is still lacking in Conor, Arno, and the Frye twins, from Assassin's Creed Three, Unity, and Syndicate respectively.
However, it is certainly an exciting prospect to recruit an axe-wielding assassin to your brotherhood, alongside the likes of Kassandra, Ezio, and Aguilar de Nerha – who you may remember from the, well, controversial, film in which he's played by Michael Fassbender. The line-up of assassins in Rebellion is eclectic and erratic – as you'll notice from some of the notable characters missing – but it's great to see the new assassins being added.
The two Eivors join a cast of 40 characters, some of whom you will undoubtedly recognise, and others who are brand new additions for Rebellion. With Assassin's Creed Valhalla releasing imminently, it seems there will be a barrage of new content for the mobile title as well, so there's never been a better time to jump in.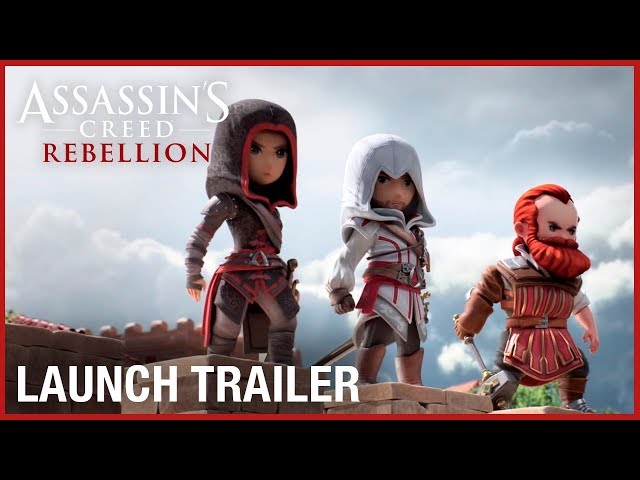 If you want your Viking fix without buying a brand new game (not to mention the console to go with it), then logging into Assassin's Creed Rebellion seems like a no-brainer. We're yet to see how long it'll take to level Eivor up or what their abilities will be – although we're assuming there will be an axe involved – so watch this space for more information when we hear it.
If you can't wait until November 17, then why not check out some of the best mobile RPGs to tide you over for the next week?