Recently, we've been taking a look at some of the mobile games that make the best use of the ROG Phone 6's suite of features, from its dazzling screen to its unique AirTrigger controls. The device has everything you need to enjoy any game you throw at it, from relaxing city builders like Townscaper to intense arcade racing in Wreckfest.
With a huge battery, magnificent sound technology, and landscape mode charging, the ROG Phone 6 will have you enjoying your favourite games and more for as long as you want to play them. Let's take a look at some of the games that have been capturing our attention lately.
Play Xenowerk for longer with the ROG Phone 6's 6000 mAh battery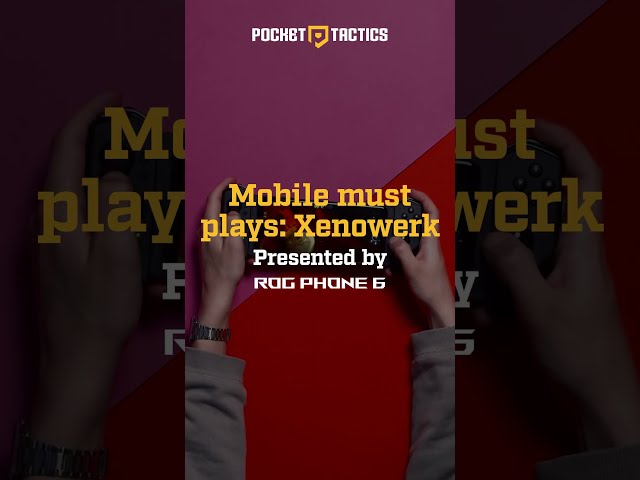 Playing a fast-paced shooter like Xenowerk can be pretty intense on your phone's battery, but the ROG Phone 6 will keep you in the game for longer. And when you're being attacked from all sides by terrifying aliens, the last thing you need is to be freaking out about your phone dying.
Xenowerk has you descending into a research facility with nothing but a flashlight and a few guns, cutting down anything that gets in your path. It's fun, frenetic, and frightening as heck when you've got a giant alien creature hurling attacks at you. Upgrading your weapons and armour will be key to survival, but a quick trigger finger and staying aware of your surroundings will be just as essential.
Make quicker decisions in Bad North with a high-end CPU and tons of RAM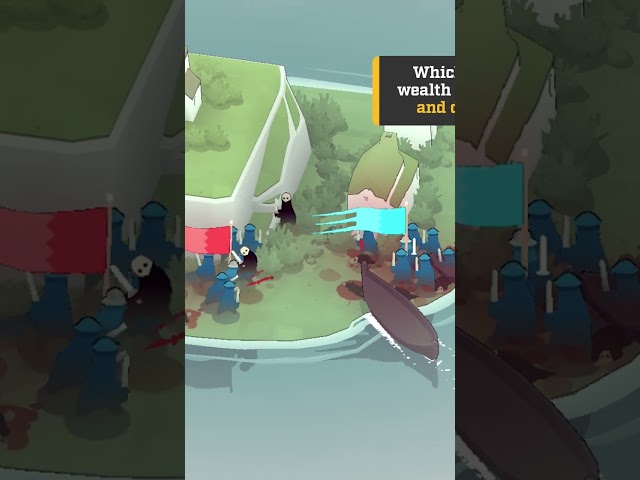 Bad North may look cute and simple, but it requires fast, difficult decisions to be made if you want to survive. Fending off Viking invaders with just a small handful of units means thinking about correct placement of troops, knowing when to let some squads rest up, and knowing which units perform best against which enemies.
It's a lot to juggle, but with a ROG Phone 6 you won't need to worry about your phone keeping up. With the Qualcomm Snapdragon 8+ Gen 1 Mobile Platform and Adreno 730 GPU offering up 10% better CPU and GPU performance compared to the previous generation, and up to 18GB of RAM, you can trust your phone will follow your strategic choices to the letter, as and when you set them in place.
Get more control over your Wreckfest crashes with AirTriggers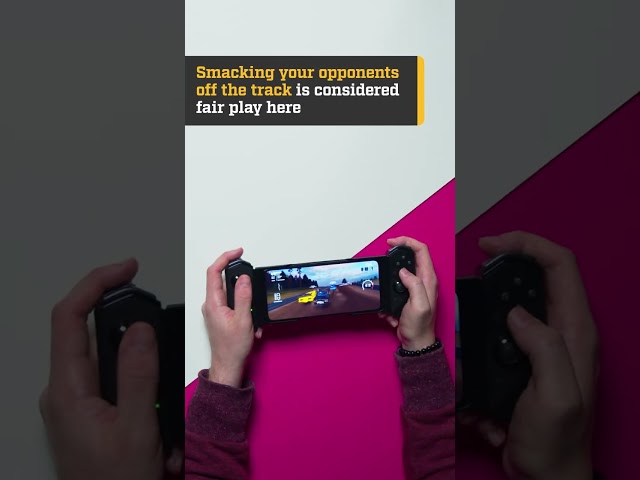 Wreckfest is not a game for fans of driving glamorous super cars around sun-baked streets. This is a game about beat-up cars and muddy tracks, where crashing isn't just allowed, it's encouraged. From traditional circuit races to full-on destruction derbies, Wreckfest is quite literally a smashing good time.
Racing games on mobile aren't always the most fun to control, but with the ROG Phone 6's AirTriggers, you can get more control over your vehicles and keep your screen free of your fingers as you race around. You can even use the Kunai Gamepad to bring a true console-level feeling to the game.
Feel the rhythm in One Hand Clapping with GameFX audio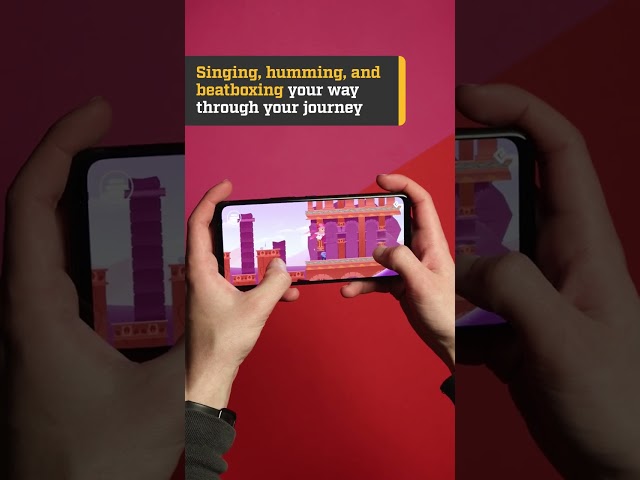 There really isn't a platformer quite like One Hand Clapping. Eschewing traditional controls for a sound-based input, you'll be humming and singing to move around the world and traverse the many obstacles you face. It's a great vocal warm-up, and a great use of a smartphone's microphone.
Whether you've got a great voice or not, One Hand Clapping will still sound magnificent on the ROG Phone 6 thanks to its GameFX technology. With options to tweak the equaliser to suit your tastes, and super-low latency Snapdragon Sound technology for headphone users, you're in for a crystal clear audio experience.
See Townscaper in all its glory with a sharp 165Hz display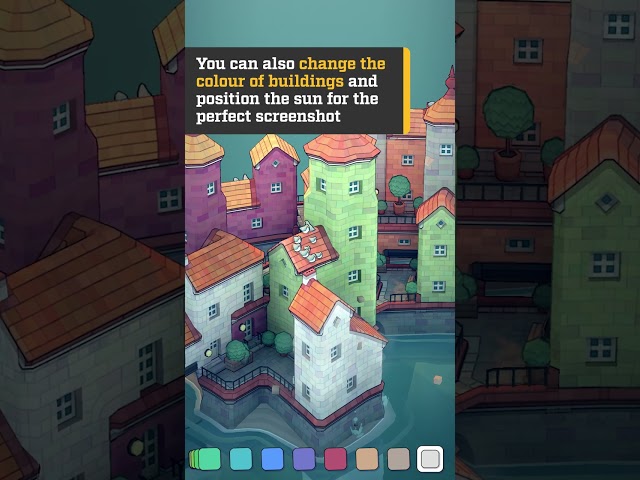 Relaxing city builder Townscaper doesn't have much in the way of objectives. Instead, you can build a town to your heart's content, adding and removing building blocks with a tap of the screen, and watching as your creation grows and changes according to where you tap.
Such a gorgeous game deserves a beautiful screen to see it, and the ROG Phone 6 delivers. Not only will the colours pop, but thanks to the 165Hz display, you'll have a seriously responsive screen that won't miss a tap, even as your town expands to ever greater heights.
Comfortably oversee your land in Kingdom: Two Crowns with landscape charging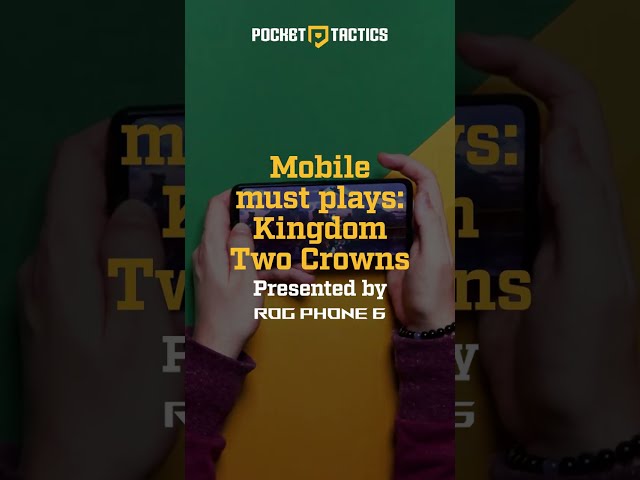 Playing games in landscape mode lets you see more of the world than portrait views allow, and in Kingdom: Two Crowns, you'll want to see as much of the lands around you as possible. This side-scrolling kingdom management game has dangers lurking around every corner, so having a full view will give you time to plan for the problems ahead.
That said, if your battery's running low, charging your phone while playing landscape mode can lead to some uncomfortable finger configurations as you make room for the cable. Not so with the ROG Phone 6, which has a charging port on the side of the phone instead of the bottom, keeping your fingers clear of cables and your phone battery topped up at the same time.
That's a pretty wide range of great features for a phone to have, right? From spectacular CPU and RAM performance to incredible audio, and smaller details like the side-mounted charging port, the ROG Phone 6 makes for one of the finest gaming smartphones on the market.
Check out the ROG Phone 6 for yourself today, and happy gaming!
Want your game to be featured in a future Top Mobile Games of the Week article? Get in touch today to find out more about how you can get involved!