Great news for all you mobile MMORPG fans out there, as the Black Desert Mobile yacha class is here. This new class promises to shake up the action on the battlefield, mainly because it gives you a new option to wreak havoc.
You might wonder what makes the Black Desert Mobile yacha class so great? Well, this combatant can control the physical manifestation of energy known as echo spirit, which just happens to provide warriors with incredible power, and the ability to catch the opposition in some crippling combos.
When you first start out with this class, you have access to four active skills, the first of which is the spirit burst ability, and this allows you to charge forward to obliterate your foe. As for the eagle drop skill, it sees you leap into the air and perform a devastating kick, or you could use the collapsing sweep attack to take the ground out from under the opposition – literally. Finally, you can punch them into next week with the lights out skill.
However, there's a total of 13 skills available when you choose yacha, which consists of passive abilities and buffs.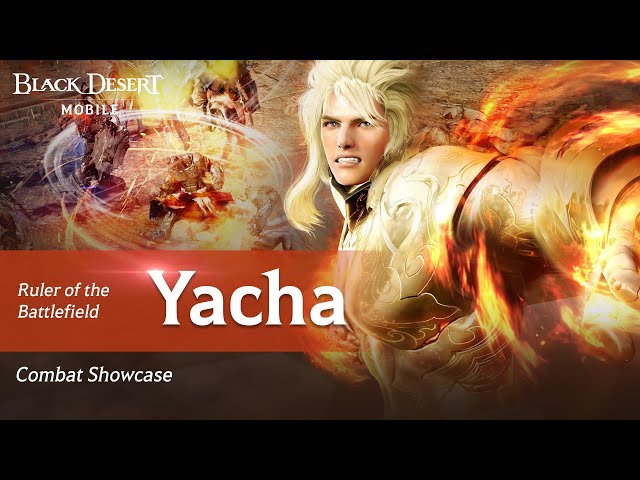 What's the Black Desert Mobile yacha release date?
The Black Desert Mobile yacha release date is here, so dive on in and give this new class a try.
Or, if you want something new yet similar to play, our list of the best mobile MMORPGs has some great suggestions. Alternatively, our guide to the best mobile RPGs is full of great single-player experiences if that's what you prefer.