Do you smash sweets like a champion? Can you topple the endless towers of treats? If so, the forthcoming Candy Cup might be the challenge you've been waiting for. With millions of players worldwide eligible to compete, and just 10,000 prizes on the line to be split between them, only the cream of the crop will rise to the top and claim the title of Candy Crush champion.
So, if you think you might be up for the task, you're going to want to know all there is to know about the Candy Crush Candy Cup before the first block of frosting falls. Well, good news, while the tournament is already underway, you can still take part in the month-long challenge providing that you're further into King's massively popular mobile title than level 25.
If you're wondering what the Candy Crush Candy Cup might be in aid of, then prepare to feel old, as it's actually all going on to celebrate ten years of the sweet treat puzzle title. You can join the party with special rewards at each level of the tournament, including some special trophy-shaped green candies. Just make sure you don't run out of those all-important lives.
When is the Candy Crush Candy Cup?
The Candy Crush Candy Cup is well on the way, with the first rounds having started on September 15. Don't fret if you haven't entered the competition yet though, as there's still three weeks, as of writing, for you to jump into the challenge.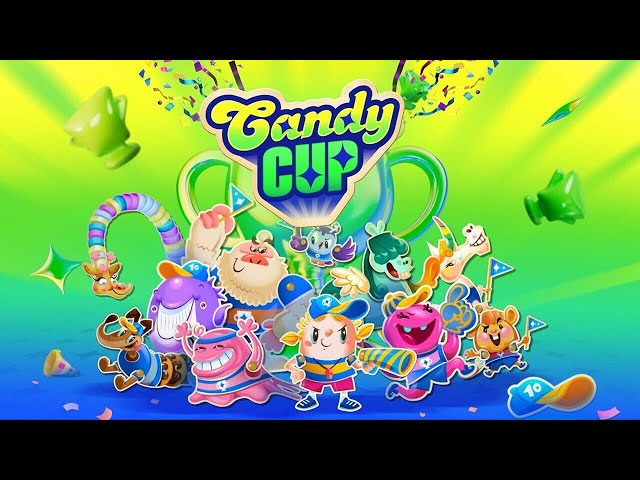 With that, you're up to date on the Candy Crush Candy Cup before it wraps up later next month. For the best games from the King series, see our picks for the Candy Crush games.