Contra Returns is the latest instalment in the longstanding franchise, and will hit your mobile device next month. Konami has confirmed that the run-and-gun title will launch on July 26 in North America via Google Play and the App Store. It's brought to you by Tencent subsidiary TiMi Studios, best known for Call of Duty: Mobile and Honor of Kings.
You will experience "an authentic new take" on the iconic series, though the trailer showcases some very familiar action, with series protagonists Bill Rizer and Lance Bean strutting their stuff. However, they aren't alone in Contra Returns, as they're joined by the likes of Pulse Williams, Sheena, Snow Bear, Catelyn, Fang, and Lucia Zero.
In total, there are over 200 levels for you to run-and-gun your way through, as well as new game modes, including One Life Mode – you don't need three guesses to figure out what that entails. There's also 1v1 and 3v3 modes for those who enjoy multiplayer, as well as, character customisation and equipment upgrades.
If you want to see what Contra Returns has to offer, check out the trailer below.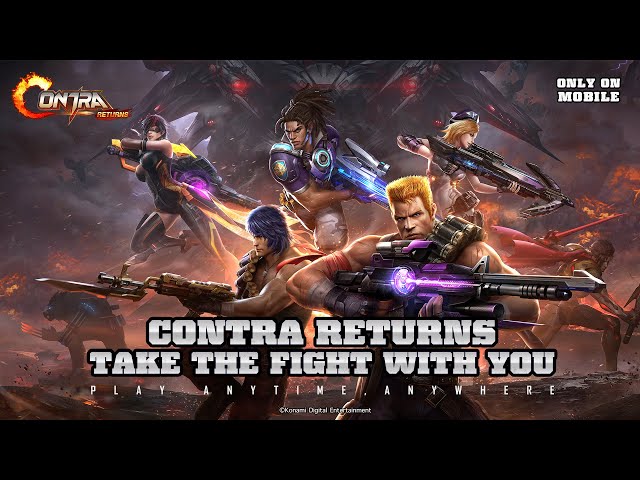 Like what you see? Then head over to the App Store and Google Play to pre-register – you even get some in-game goodies.
Given Contra Returns is still a month away, you may want something to keep you busy in the meantime. If that's the case, head over to our list of the best mobile war games – there are battles to be won. Alternatively, you could check out our guides on the best iOS games, and the best Android games, for a wider variety.