Things are about to get that much sweeter in Cookie Run: Kingdom as a magical cookie cutter has been discovered – it's quite round, almost as though it could be three circles, and now that we think about it, the cookie-cutter shape looks somewhat like a rather famous mouse. Nicky, Pickie, Dickie? Oh, that's right, Mickey!
Yes, you can now take part in the exciting Cookie Run: Kingdom Disney collaboration, bringing Walt Disney's world of wonder together with one of the sweetest games available on mobile. We simply can't wait to feel the love by jumping into the Cookie Kingdom and bumping into some friendly faces from the House of Mouse.
With so many Disney characters from decades of beloved animations and live-action films, there's plenty of options for characters that might feature as part of the collab. We can't help but now think about how adorable an Olaf cookie would be, but we highly doubt the lil snowman is the first choice for this Disney debut in the world of Cookie Run.
When is the Cookie Run: Kingdom Disney collaboration?
The Cookie Run: Kingdom and Disney collaboration, known as the Festival of Dreams and Wishes, is now live, with Mickey and the gang making an appearance in the Cookie Kingdom. Make sure you pick up some Cookie Run: Kingdom codes!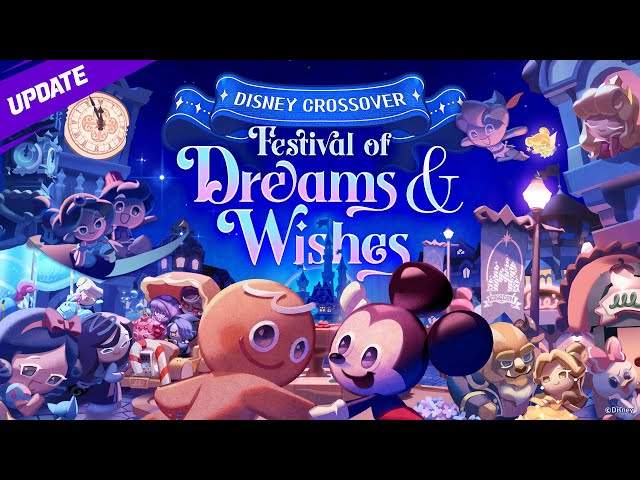 Once you've had fun with Donald and his sweet new friends, why not check out Kabam's latest mobile RPG, Disney Mirrorverse, in which you get to play as your favourite heroes and villains, just check out our Disney Mirrorverse tier list to see how they rank. Or, check out our best Disney games list to see what other magical adventures are out there.