Step aside, Hearthstone, there's a new contender in the card battling arena, Creatures of Aether. If that name sounds familiar, that's because it takes place in the same universe as Rivals of Aether, a popular indie fighting game that's currently available on Nintendo Switch and PC. Creatures of Aether features characters and monsters from its big brother, which you can collect in card form.
It sports a delightfully retro pixel art style, with Pokémon-like creature design. You collect elemental creatures from the world of Aether in card form, create a deck out of them, and battle your way through a wide variety of content. This includes fully explorable single player dungeons and online PvP battles, which feature a ranked ladder.
Creatures of Aether's mobile launch follows hot on the heels of the Definitive Edition of Rivals of Aether, which launched on Nintendo Switch and PC back on September 24. This indie fighting game shares the cute visual style, but challenges you to competitive 1v1, 2v2, or free-for-all battles against other players Smash Bros. style.
It also features a story mode, horde-like abyss mode, and online versus and ranked play. There's also a lengthy tutorial for those that don't quite feel confident enough to get involved in the battle just yet.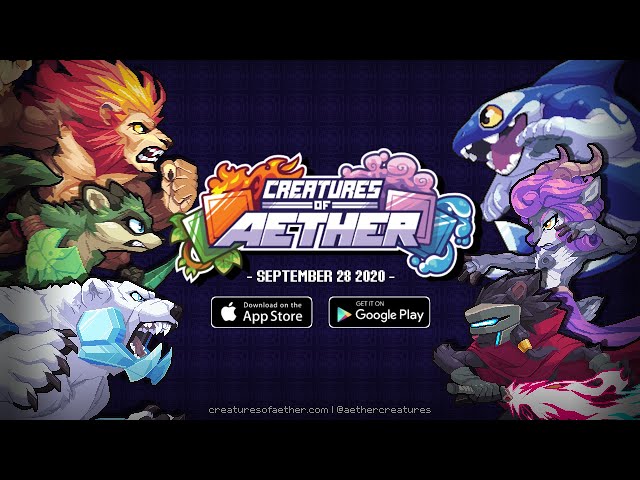 If you're interested in Creatures of Aether, check out the launch trailer above for a taste of the game in action. You can also grab it right now on the App Store or Google Play. Meanwhile, Rivals of Aether is available on Nintendo Switch in the eShop.