Dying Light 2 Stay Human is the long-awaited sequel to Techland's 2015 survivor horror title Dying Light. Much like the original game, Stay Human is set in a post-apocalyptic zombie world, full of varying dangers. However, this isn't a direct follow on from the events that took place in the previous title. Rather, it's set 20 years after Dying Light, meaning you get a new cast of characters, and the world is, of course, not the same as it was. Not to worry though, the intricate crafting system returns, as do the zombies.
So, when is the Dying Light 2 release date, and what exactly can you expect from the sequel? Well, besides zombietatastic action, and all that you'd expect from a survival horror title, that is. As with any sequel worth its salt, Stay Human takes what was great about the original, but brings new features to the table, hoping to build upon the success of its predecessor.
Before we go any further, if you're yet to play Dying Light, or wonder how it plays on Nintendo Switch, you can check out our Dying Light Platinum Edition review. Or, if you're after something else to play while waiting for Dying Light 2, we have some great recommendations for the best Switch horror games and the best Switch RPGs – there are many adventures out there, and not all of them involve the undead.
What is the Dying Light 2 release date?
The Dying Light 2 release date is on February 4, 2022. While the game has had a tricky couple of years with various pushbacks, it recently went gold, so it seems safe to say that Techland's target of early next year is on track.
What features are in Dying Light 2?
It goes without saying that the game features the same zombie-slaying action from the original and the parkour that goes with it. However, the sequel looks to build upon that, offering a smoother experience with more than 3,000 parkour animations, which makes traversing the open world that much more fluid.
Besides being able to climb ledges, run across rooftops, slide, jump, and wall-run, you can also look forward to using a grappling hook to land on those hard to reach places. Oh, and once you're up there, you can use a paraglider to fly through the sky. Don't worry if you fall from a great height, either. Just make sure you land on the walking dead below. They cushion your fall. Just make sure to get up and dash away before they can take a bite.
As with the first game, Dying Light 2 relies heavily on melee combat, with you needing to scavenge supplies and blueprints to build new weapons. Of course, there are options that allow you to attack from a distance – spears, guns, crossbows – but always be prepared for a close up fight. Plus, it's more satisfying to wipe out a horde with your trusty baseball bat. The game also keeps the weapon lifespan mechanic, meaning the more you use it, the more it degrades.
It's also worth noting that the map is considerably bigger than the original, offering you even more things to do. The city is split into seven regions, each one offering its own landmarks, as well as being home to different factions.
What type of game is Dying Light 2?
Dying Light 2 combines elements of role-playing and survival horror games. You have a variety of attributes that you need to work on to survive in such a hostile environment, where danger lurks around every corner.
During the day, zombies move slower, making it easier for you to navigate the world. However, come nightfall, a new breed of zombie takes over, a fast, and extremely aggressive type, that makes being out in the dark a death sentence.
Who is the Dying Light 2 protagonist?
Since the game takes place 20 years after the original, it was always going to have a new protagonist. Well, now we know a bit more about him. You play as Aiden Caldwell, and as with Dying Light, he comes across a range of factions and settlements across the city. It's important to weigh up your choices, and be careful with what decisions you make, as these have a lasting impact on not only the world, but the way in which NPCs view Aiden.
Oh, and thanks to the infection running through his veins, Aiden has the ability to use superhuman skills, helping to make gameplay that bit more interesting.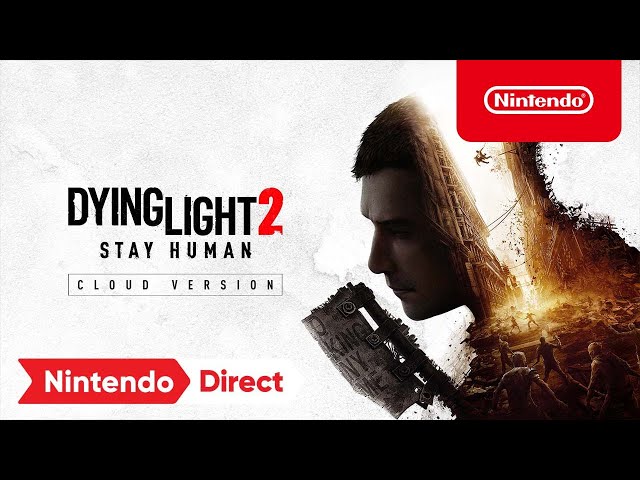 What platforms is Dying Light 2 releasing on?
Dying Light 2 is coming to the following platforms:
Nintendo Switch
PC
PlayStation 4
PlayStation 5
Xbox One
Xbox Series X/S
However, do bear in mind that the Switch release is cloud-based only, with no planned physical version.
Does Dying Light 2 have multiplayer?
Yes, like the original, the game features cooperative play for up to four players.
And there you have it, everything we know about the Dying Light 2 release date. If you're after zombie-slaying action to keep you busy until February, you should check out State of Survival. We even have a State of Survival codes guide to help you out.