Gacha fans, listen up! With Eversoul pre-registration now available to join, we're here to tell you all you need to know about this Genshin Impact-like ahead of the release, including how you can earn some special items and resources for when the title arrives.
This idle RPG is the latest in a long line of visually stunning gacha games out of the East, with this particular title setting its sights on the undead rather than the high fantasy of Genshin Impact or the high-concept science-fiction of Tower of Fantasy. In Eversoul, as you can probably guess, it's all about souls, and it's up to you to collect a myriad of wandering spirits.
There are plenty of boons available for those taking part in the Eversoul pre-registration release, including plenty of resources for unlocking characters and weapons in the game, as well as a couple of special outfits for your soul seekers. For all those involved to get the full treasure chest of goodies, pre-registration needs to reach a million users, so be sure to get your gacha-loving friends in on the action.
When is the Eversoul release date?
With the game now in pre-registration, we're anticipating an Eversoul release window in early 2023. It could be as early as January, but be sure to check back on this page for any further updates.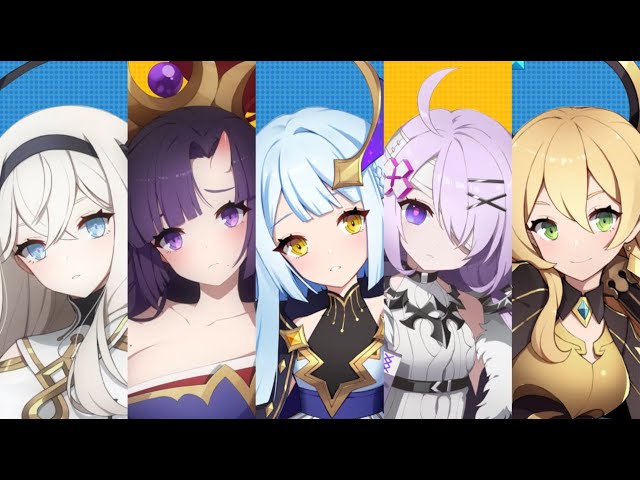 What is Eversoul?
Eversoul is an upcoming mobile RPG from Kakao Games and Nine Ark Inc. that promises a rich, dramatic story, in which you summon a variety of unique souls to fight alongside you, forming bonds and deep relationships with them along the way. With a highly customisable elite fighting force, a variety of maze-like dungeons, tactical combat, and a variety of PVP and idle elements to explore, it looks like it's shaping up to be a unique entry into the busy genre of mobile gacha RPGs.
Chief producer of the game, Cheol Hui Kim, explains that the team believes 'many players around the world will like Eversoul's animation-style graphics, unique vibe, and worldview', with their aim being to go 'beyond what's expected of a character collecting game' in hopes of pushing players to 'feel the depth of Eversoul through its immersive features'.
Kim goes on to say that the game's strengths lie in the work they put into 'bringing each and every 'Soul' to life with unique voice acting, background stories, and indigenous illustrations', highlighting that their 'goal is to make you feel emotionally invested when collecting these characters'.
Are there any Eversoul pre-registration rewards?
Yes, in celebration of the game hitting an impressive one million pre-registrations, everyone that pre-registers gets:
limited costumes
1k everstones
Epic Soul Mica
And more
If you can't wait for Eversoul, check out our lists of the best gacha games and the best mobile RPGs for some sound titles to keep you busy in the meantime. Or, if you fancy a spot of monster collecting instead, check out our complete Pokédex or My Singing Monsters breeding guide.