Hey everybody, we are posting to this forum, because we are a small danish indie game company Portaplay, who have just released an indie sci-fi tactics game that we think might fit your interest.
In the game you control the marine crew of a WW1 submarine caught in outer space! Missions are centered on squad based combat tactics on asteroids and features a quirky B-movie style story inspired by the pulp sci-fi adventures of the early 20th century. We have implemented several novel gameplay innovations i.e. path drawing movement, low-g physics based combat, and a lot of interesting loot, funky weaponry and equipment.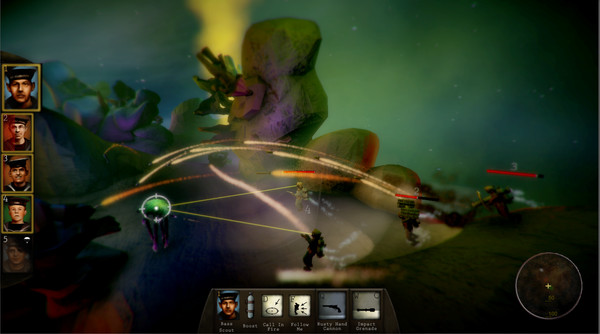 You can find our trailer here:
Check out our humorous ragdoll-death-teaser:
https://www.youtube.com/watch?v=t48IOHd7vsk
And you can find the more traditional game-trailer here:
https://youtu.be/DW0GFRpw8Cs
The game is available on steam here:
http://store.steampowered.com/app/419590/
Thanks, and have a lovely day!
Jakob & Hans from Portaplay