Hi!
Epicinium is a strategy game where nature is a finite resource. Thanks to fast, simultaneous turns, you don't waste time waiting for your move. Your economy and troops are influenced by the environment and increasingly severe weather effects. Players balance firepower and preservation of resources, as the victor is scored for how much nature remains when the dust settles.
The game is currently on Kickstarter. After over a year of development and testing, we're confident we can show that the game is already engaging and fun, and that we're capable of successfully completing development.
Our plans to improve Epicinium further include adding a singleplayer campaign, making the game even more readable, and expanding the player's tactical options with more units and game modes. The game is planned for release in Q3 2019. Next to a regular release on Windows, macOS and Linux, we will release a separate open-source version if the Kickstarter is successful.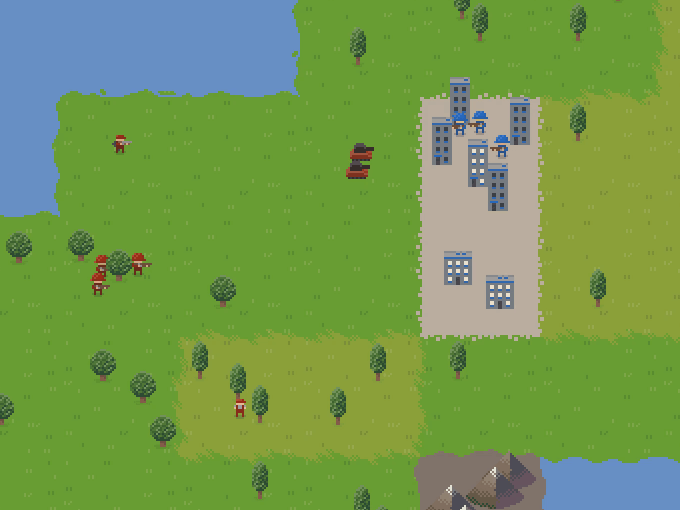 Kickstarter:
https://www.kickstarter.com/projects/17 ... d-strategy
Gameplay footage:
https://www.youtube.com/watch?v=cnYxwfGvQpA
Website:
https://epicinium.nl/
Press kit:
https://www.abunchofhacks.coop/press/sh ... =epicinium