If you're curious about the current and next Genshin Impact banner, you've come to the right place. Each character event wish banner lasts around three weeks and gives you a higher chance to receive specific five-star and four-star characters. There's also a weapon event wish banner called Epitome Invocation that gives you the chance to roll for some extremely powerful four and five-star items.
We update our Genshin Impact next banner page frequently so that you know whether to save your primogems or spend up large with the current banner. There are generally four character banners per Genshin Impact update, with two running concurrently in the first phase, and two running concurrently in the second phase, so you're rarely short on opportunities to snag your next main!
Here's everything you need to know about the current and next Genshin Impact banners.
What's the current Genshin Impact banner?
The current Genshin Impact banners are The Heron's Court and The Transcendent One Returns.
The Heron's Court
The Transcendent One Returns
Don't want to waste your primogems? Try out a Genshin Impact wish simulator
The current weapon banner, or Epitome Invocation, features increased drop rates for the following four and five-star weapons.
Mistsplitter Reforged (five-star sword)
Calamity Queller (five-star polearm)
Sacrificial Sword (four-star sword)
The Bell (four-star catylist)
Favonius Lance (four-star polearm)
Wine and Song (four-star catalyst)
Favonius Warbow (four-star bow)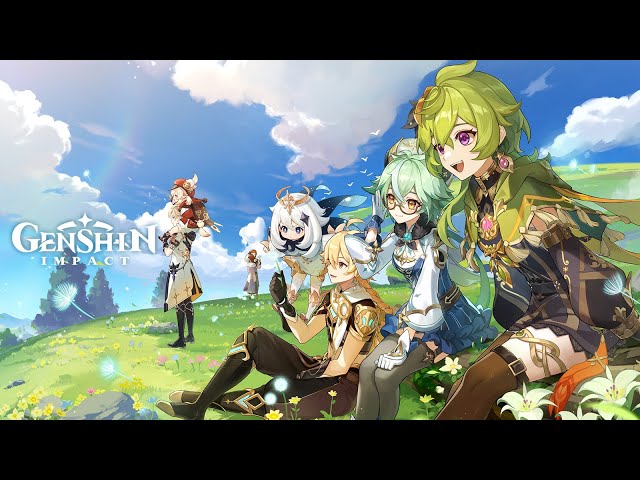 What is the next Genshin Impact banner?
Hoyoverse has confirmed the next Genshin Impact banner. However, through leaks and drip marketing, we believe that the first phase of version 3.6 will feature Genshin Impact's Baizhu and Genshin Impact's Kaveh. We'll be sure to update this section as soon as we get official confirmation.
If you're thinking about making a wish but want to know how good each character is, we recommend checking out our Genshin Impact tier list. Then, if you need some extra primogems and mora, make sure you take a quick gander at our Genshin Impact codes list for some freebies.
Upcoming Genshin Impact banner speculation
We think these characters are likely to arrive in Genshin Impact soon.
Play Now Genshin Impact Explore stunning open worlds, solve challenging puzzles, and meet a host of unforgettable characters in the popular gacha RPG, Genshin Impact. Play Now
That's all the information we have for you at the moment, but make sure you check back at a later date, as we will update this page with any future banner details. If you fancy something a bit different until the next banner rolls around, check out our full Pokédex and catch some cuties.