While ARPG fans everywhere have spent over a year enjoying thrilling battles and gliding over gorgeous scenery in Genshin Impact, Nintendo Switch fans have been left high and dry without a gliding license. Despite Hoyoverse having announced a Switch port of their hit title, we've found ourselves patiently awaiting any scraps of news – which is a lot tougher without a Paimon menu that can help you skip time.
Luckily, this awesome title is already available on PC, mobile, and Playstation, but we're still eager to hear anything about the upcoming Genshin Impact Switch release date. Hopefully, with the trailer for the Switch version already in circulation, we shouldn't have to wait too long – though we may send a couple of prayers to the archons in hopes of getting it sooner. Every journey may have its final day, but we can't help rushing towards this one!
If you want to keep up to date with all the latest Genshin Impact news, be sure to keep an eye on our Genshin Impact update, Genshin Impact next banner, and Genshin Impact leaks guides. You never know what's on the horizon.
Here's everything we know about Genshin Impact Switch at the moment.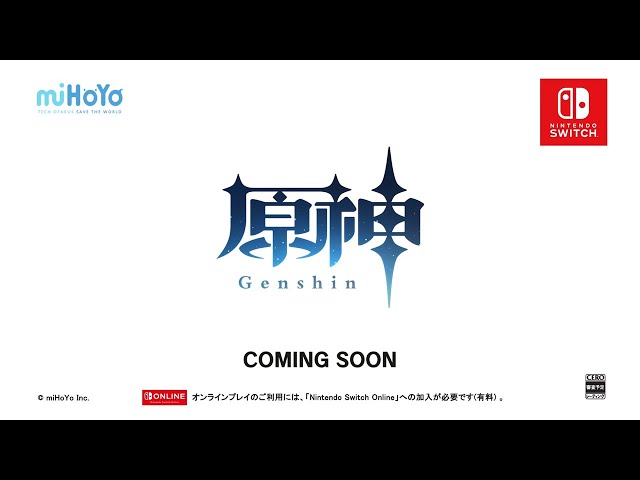 Genshin Impact Switch release date speculation
While Hoyoverse has confirmed that we're definitely getting Genshin Impact on Nintendo Switch at some point, it's yet to announce a release date. Way back on January 14, 2021, we got a sneak peek of what's to come in the Genshin Impact Nintendo Switch trailer, as seen above.
We still don't know when exactly we'll get a Genshin Impact Switch release date, but Hoyoverse has doubled down as recently as May 2022 on its intent to bring the game to the platform. In an interview with gonintendo.com, Xin Yang, Mihoyo's global PR specialist, confirmed this directly after receiving the query, and promised more information on the release in the future.
We'll be sure to update this guide whenever new information drops. But for the time being, you can still play Genshin Impact on mobile, PC, and PS4.
How can I play Genshin Impact elsewhere?
Genshin Impact is now available for download as a free-to-play game from the App Store and Google Play. PC players can grab it for free by clicking here.
Of course, if you're new to the world of Teyvat, we recommend you check out our Genshin Impact tier list, grab a couple of freemogems from our Genshin Impact codes, and keep an eye on our Genshin Impact events to help get your wind glider off the ground.