You no longer have to wonder about the Genshin Impact release date, as the Breath of the Wild-like RPG is available right now on iOS, Android, PS4, and PC. With the buzz surrounding the co-op RPG now at an all-time high, Switch players might be feeling a bit left out. That said, Genshin Impact is still in the works for Nintendo's console.
Yes, the Switch already has Breath of the Wild, but Genshin Impact boasts plenty of its own ideas. Aside from the characters' anime-like appearance, the combat is more hack-and-slash focused. That won't be hugely surprising to those who've played developer' Mihoyo's last game, Honkai Impact 3rd. There are also more cities to explore and inhabit when you're not out exploring and slapping baddies with your sword. An expansive, beautiful Breath of the Wild-style world with button-mashing combat is a simple sell, but there's definitely more to this one than meets the eye.
Now that Genshin Impact is available on iOS, Android, PS4, and PC, the question turns to its Switch release. So, we'll add any relevant information regarding the Nintendo Switch Genshin Impact release date right here. Stay tuned.
Genshin Impact Switch release date:
When will Genshin Impact launch on Switch?
Genshin Impact is indeed coming to Nintendo Switch, though as of right now, developer Mihoyo is yet to announce a solid release date. The Switch port was revealed well into the game's development, hence why it wasn't released alongside the iOS, Android, PS4, and PC versions.
Freebies: all the latest Genshin Impact codes
Where can I get a taste of some Genshin Impact gameplay?
While you wait for the Switch version, why not check out Genshin Impact's latest trailer? It shows off some serene visuals that wouldn't look out of place in a Zelda game. Alongside that, you can see some of the towns you'll venture to over the campaign, as well as some of the foes you'll face along the way.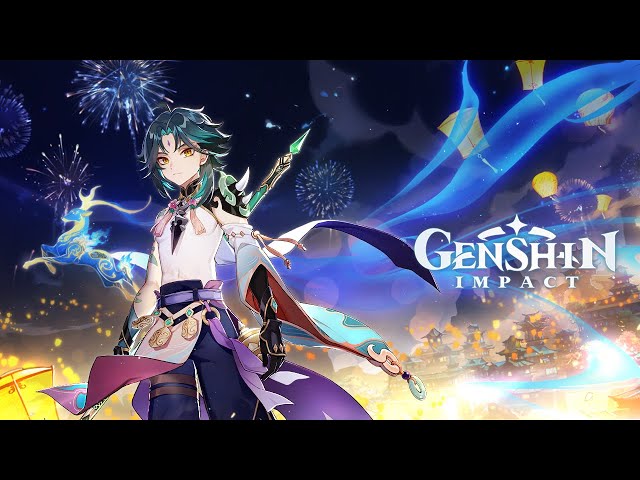 How can I get Genshin Impact?
Genshin Impact is now available for download as a free-to-play game from the App Store and Google Play. PC players can grab it for free by clicking here. And if you're still not sold, you'd be wise to check out our Genshin Impact review and Genshin Impact tier list.