Are you having trouble keeping up to date with the frequent Genshin Impact updates? Well, sit back, relax, and let us fill you in on everything you need to know. Hoyoverse generally drops an update for the popular title every six weeks, meaning you never have long to wait for some fresh content.
The Genshin Impact update 3.0 brought plenty of exciting changes, along with a brand new region, plenty of fresh characters, and heaps more content to explore. And the next update is set to bring even more, including Sumeru's desert and maybe even a familiar chap with a wide-brimmed hat – but who knows? Either way, we're counting down the minutes to the Genshin Impact 3.3 release date, and the long-awaited expansion of the stunning Genshin Impact's Sumeru.
If you can't get enough of one of the best gacha games mobile has to offer, we've got plenty of other content just like this. Take a look at our Genshin Impact tier list to see where your favourite character ranks, or check out our Genshin Impact codes and Genshin Impact download guides for even more content to consume.
When is the next Genshin Impact stream?
The Genshin Impact 3.3 livestream went live on Friday November 25, 2022, at 07:00 UTC-5 / 04:00 PST / 07:00 EST / 12:00 GMT on the official Genshin Impact Twitch channel. If you missed it, you can head to their official YouTube to catch up after 11:00 UTC-5 / 08:00 PST / 11:00 EST / 16:00 GMT on November 25. You can also check out the trailer below.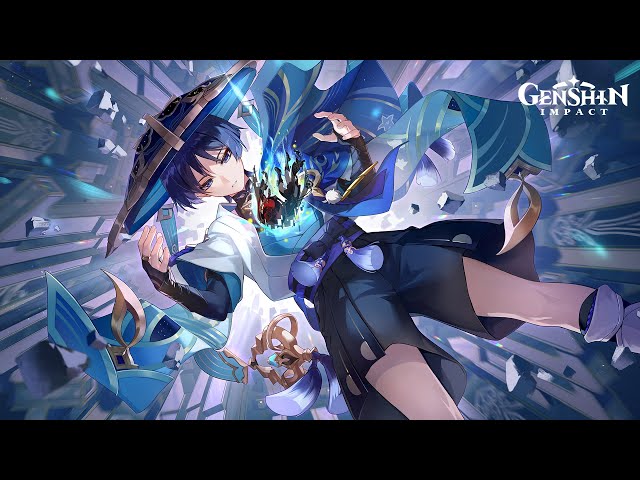 What is the Genshin Impact 3.3 release date?
In an official blog post, Hoyoverse estimates that the Genshin Impact 3.3 release date is December 7, 2022.
What are the new Genshin Impact 3.3 characters?
There are plenty of new Genshin Impact Sumeru characters – some of which will be available to pull straight away, and others that will appear in the story, but come as playable characters in later updates. Here are some of the Genshin Impact Sumeru characters we're still waiting for.
Who will feature on the Genshin Impact 3.3 banner?
The first phase of 3.3 has two concurrent banners – Oni's Royale, featuring Genshin's Itto, and From Ashes Reborn, featuring Genshin's Scarmouche. Genshin's Faruzan is also available on both of these banners.
During the second phase of the update, we get another two concurrent banners – Reign of Serenity, featuring Genshin's Raiden, and Azure Excursion, featuring Genshin's Ayato.
We'll find out for sure who's featuring on these banners during the Genshin Impact 3.2 livestream. You can find out more about current and upcoming banners in our Genshin Impact banner guide right here on Pocket Tactics.
Will there be a new region in Genshin Impact 3.3?
Genshin Impact update 3.0 saw us take our first steps into the jungles of Genshin Impact's Sumeru. After befriending the Aranara and exploring the legendary Sumeru Akedamiya, version 3.1 invited us to travel beyond the trees, into the scorching desert. There aren't any new regions or areas in version 3.3, but there's plenty more to explore in these new lands.
Is there a new Genshin Impact 3.3 boss?
It doesn't look like there are any new bosses in Genshin Impact 3.3. However, there are still plenty of challenges to take on in the gorgeous region of Sumeru!
What new events are coming in Genshin Impact 3.3?
There are a heap of new events coming in version 3.3, such as the exciting Akitsu Kimodameshi event through which you can earn an event-exclusive sword, as well as some reruns of previous hits, such as the newly modified Wind Trace. Version 3.3 also marks the arrival of the long awaited Genshin Impact TCG. Be sure to check out our Genshin Impact events guide to find out more.
If you're thinking about trying a new game before the next Genshin Impact update, take a look at our list of the best mobile RPGs on iOS and Android.