Are you having trouble keeping up to date with the frequent Genshin Impact update schedule? Well, sit back, relax, and let us fill you in on everything you need to know. Hoyoverse generally drops an update for the popular title every six weeks, meaning you never have long to wait for some fresh content.
With the Genshin Impact 3.7 release date in our sights, there are plenty of exciting things to look forward to. Of course, if you can't get enough of one of the best gacha games mobile has to offer, we've got plenty of other content just like this. Take a look at our Genshin Impact tier list to see where your favourite character ranks, or check out our Genshin Impact codes and Genshin Impact download guides for even more content to consume.
When is the next Genshin Impact stream?
The Genshin Impact 3.7 livestream went live on Saturday May 13, 2023, at 08:00 UTC-4 / 04:00 PST / 07:00 EST / 13:00 BST on the official Genshin Impact Twitch channel. The stream is also available on the official Genshin Impact Youtube as of an hour later.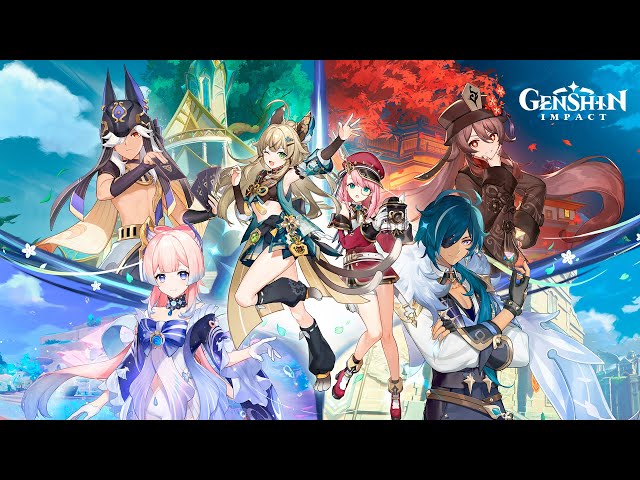 What is the Genshin Impact 3.7 release date?
The Genshin Impact 3.7 release date is May 24, six weeks after the start of 3.6.
Who will feature on the Genshin Impact 3.7 banner?
During the 3.7 livestream, Hoyoverse confirmed that the Genshin Impact 3.7 banners feature the new, four-star dendro character Genshin Impact's Kirara, alongside re-runs for Genshin Impact's Yoimiya, Genshin Impact's Yae Miko, Genshin Impact's Kazuha, and Genshin Impact's Alhaitham.
Find out more about current and upcoming banners in our Genshin Impact banner guide right here on Pocket Tactics.
Are there any new story quests in Genshin Impact 3.7?
There sure is! Genshin Impact's Yoimiya is spending some time in the limelight with the continuation of her story quests, Carassius Auratus Chapter: Act II. We're also getting a new hangout event with the master architect, Genshin Impact's Kaveh.
Will there be a new region in Genshin Impact 3.7?
The Genshin Impact map has seen many expansions over the last few updates, especially to the deserts of Sumeru. There are no new regions or map expansions in 3.7, but there's still plenty to explore in this ever-growing world.
Is there a new Genshin Impact 3.7 boss?
We saw multiple new enemies and bosses in version 3.6, but it doesn't look like there are any new foes to fight in version 3.7.
What new events are coming in Genshin Impact 3.7?
As always, there's a heap of fresh events in Genshin Impact 3.7, including 'Duel! The Summoners' Summit!' – a series of games celebrating Genshin Impact's TCG through which you can earn a bunch of goodies, including a new four-star bow. Be sure to check out our Genshin Impact events guide to find out more.
If you're thinking about trying a new game before the next Genshin Impact update, take a look at our list of the best mobile RPGs on iOS and Android.