Infinite Lagrange is an epic space strategy game that sees you emerge as a force leader in a time of many challenges and opportunities – but what is an intergalactic adventure without a fleet of powerful ships? Luckily, this game offers up a heap of boundless ship combos to help you on your mission through space, with plenty of battleships and utility units at your fingertips.
In Infinite Lagrange, whether you are looking to mine resources or succeed in battles, you will need to gather some strong ships to back you up. Every one of your ships is an indispensable asset. In this introduction to ships and upgrades, we'll tell you about the different types of ships and how to upgrade them.
Ships are the heart of your play, and you can build more by unlocking additional levels or upgrading your ports. Every ship has its own unique role, and upgrading them allows them to perform more effectively. If your ship loses HP in a battle, you can send it to your base to repair it automatically. Alternatively, you can go to the ship management page and hit the wrench button on the right.
What type of ships are there in Infinite Lagrange?
As mentioned above, there are two main types of ship: mining ships and battleships. Each of these have their own subcategories.
Mining ships
Small utility ship
Medium utility ship
Large utility ship
You should aim to choose the largest available whenever possible. Ships with fast cruising speed and large storage capacity are the best for daily transportation tasks.
Battleships
Frigate
Destroyer
Escort corvette
Cruiser
Fighter aircraft
Battlecruiser
Carrier
Generally, a balanced fleet is the most powerful option – a frigate and a destroyer is a great early game combination. Ships with powerful anti-ship fire, defense, and HP are the best for annihilation missions.
How can I upgrade my Infinite Lagrange ship?
There are a few ways to upgrade ships.
Battles – when you defeat an enemy, your ship will earn XP. You can use this to upgrade its level, and every time it reaches a new level you receive tech points
Missions – upon completing missions, you receive XP packs, which you can use to upgrade the ship's level
Luck and recharges – you can draw to get drop boxes, which can contain XP packs and tech points. Recharge if you want more chances to draw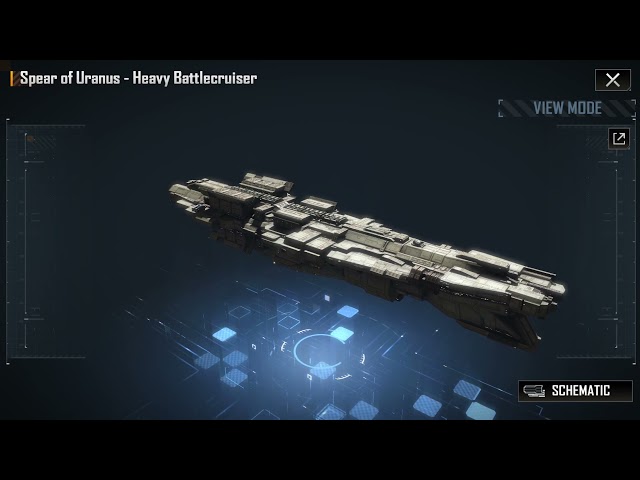 Do you want to take a shot at building your own fleet and embarking on an epic galactic mission? Then you can download Infinite Lagrange from your mobile store of choice for free today.