Nexon's free-to-play RPG KonoSuba: Fantastic Days is proving popular since its Global release on August 19, with one million of you downloading the game across iOS and Android devices. The game features side-scrolling action and turn-based combat mechanics, and sees you explore the parallel world of KonoSuba.
Given KonoSuba: Fantastic Days takes inspiration from the popular Crunchyroll comedy anime series of the same name, it's unsurprising that the game is seeing worldwide success, especially when its initial release in Japan in February 2020 was a massive success. However, the series got its start as a web novel in 2012, which is known as KonoSuba: God's Blessing on this Wonderful World.
If you're one of the million currently playing the game, you might want to check out our KonoSuba: Fantastic Days tier list to see where your favourite character ranks. Meanwhile, if you're a KonoSuba fan yet to install Fantastic Days, you might want to get on it. The game features fan favourite KonoSuba characters such as Kazuma Satou, Aqua, Megumin, and Darkness, all of which are portrayed by their original voice actors.
To celebrate the milestone, Nexon is awarding all players with 1,500 quartz when they log in between August 30 and September 5. Moreover, there's an event running from August 31 until September 3 – this features a new main quest and two times as many item drops.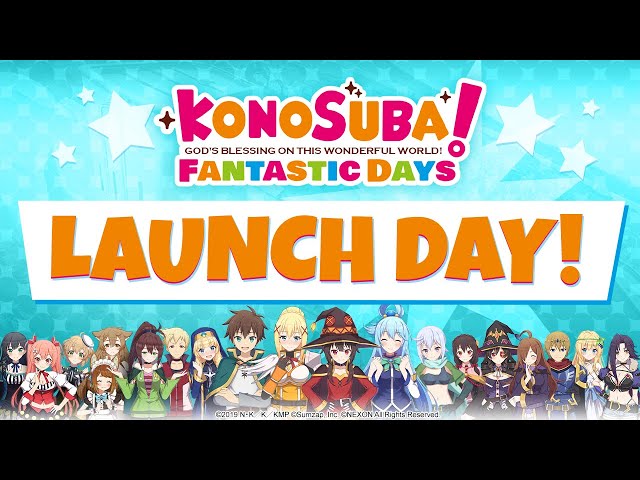 Since you're here, why not check out our picks for the best mobile RPGs – there are many lands to explore. Alternatively, you could look at our choices for the best iOS games and best Android games for a wider selection.