It's been a pretty crazy few days for Mario on the internet. Since the debut of the Super Mario Bros. movie trailer, we've seen a wealth of reactions, predictions, and of course, memes. From the moustachioed plumber's butt-less dungarees, to Luigi's wild dash to safety, there's no safe moment from the trailer when it comes to the meme treatment.
So, when we first saw the Mario movie trailer Mario 64 style, we almost wondered how it took the internet so long. As you can probably assume from the description, this latest take on the Mario movie trailer uses assets from Mario 64 to recreate Bowser's confrontation with the Penguins, complete with the antagonist's awful laugh as the screen fades into a silhouette of his face.
We have to admit that upon seeing Mario 64-style Bowser, Jack Black's version of the character already somehow seems as iconic as this classic interpretation. Whether or not fans will eventually come around the Chris Pratt's Mario performance is another matter, but at least it already seems like Bowser has a new place in our hearts thanks to the School of Rock alum.
With Mario set to trend all the way through until the Mario movie release date early next year, it wouldn't be a surprise to see more emulated impressions of the teaser trailer come through. All we need to wait for is Illumination and Nintendo to give us just the slightest nugget of information, and the content creators of the wider internet will do their work. Ah, what a sight to behold.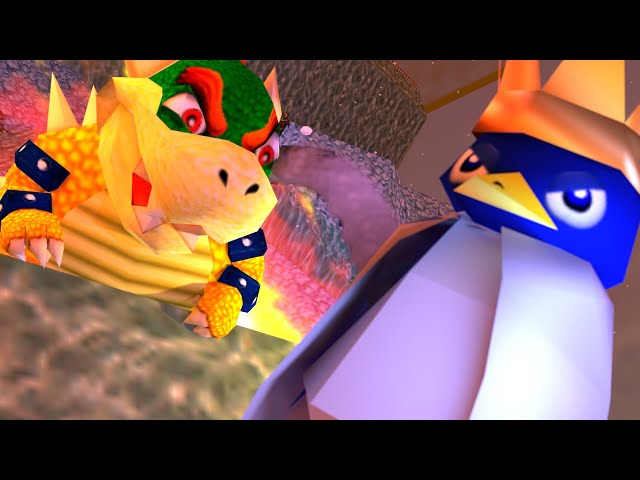 There you have it, all you need to know about the Mario movie trailer's Mario 64 makeover. For more of the Jumpman, see our picks for the best Mario Kart memes.