Soccer and giant robots might not be the most obvious combination in the world, but we're pretty intrigued to see how it plays out.. So, the news that footballer fantastico Neymar JR, Brazil, Barcelona, and PSG legend, is coming to Mech Arena as a playable character in his yellow and green kit.
The Mech Arena Neymar JR crossover isn't the first time the superstar striker has found himself in a video game world, after having also made appearances in Fortnite and PUBG. It's little surprise to see popular games turn to Neymar JR for extra marketing firepower, what with the man himself having over 260 million combined social media followers.
If you want to pick up Neymar JR in Mech Arena, you need to act quickly. The soccer star mech pilot is only available in the game for a limited time, with a few days having passed since the new playable character quietly dropped into the game. There's also a bunch of special edition green and yellow Brazil-themed mech skins that will disappear along with Neymar JR, so be sure to grab them too.
Neymar JR's arrival in Mech Arena marks another milestone in a big year for mobile game crossovers. Just a few months ago we saw Justin Bieber land himself in the world of Free Fire, while the Korean popsters BTS ended up making a sweet appearance in Cookie Run Kingdom.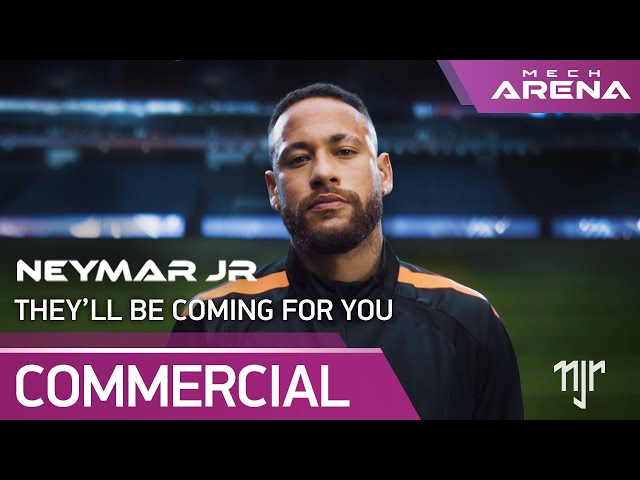 There you have it, all you need to know about Neymar JR arriving in Mech Arena. For more robots, see our Mecha Simulator codes.