It's hard to believe it, but Metroid Prime is now 20 years old, as Samus' debut adventure in the third dimension released for the GameCube in Europe on March 21, 2003. A landmark in 3D gaming, the debut Metroid Prime title successfully translated the fun of the Metroid series into a first-person action game. Still one of the most critically acclaimed titles of all time, the GameCube classic also recently got a new lease of life thanks to Metroid Prime Remastered on Switch.
Many still consider Metroid Prime to be something of an outlier in Nintendo's first-party library, as the action-adventure shooter marks one of the first times Nintendo ever worked alongside a Western studio on its IP. The Texas-based developer Retro Studios is responsible for the GameCube masterpiece, alongside supervision from long-time Metroid series producer Kensuke Tanabe and Nintendo itself.
Nowadays, the Metroid Prime series has three mainline entries, with Metroid Prime 2: Echoes releasing on GameCube and Metroid Prime 3: Corruption on Wii. There are even a couple of smaller titles, with Metroid Prime: Hunters and Metroid Prime Pinball on DS and Metroid Prime: Federation Force on 3DS. Still, many consider the original to be the pinnacle of the series (hopefully until we finally get Metroid Prime 4), and you can find out exactly why in our full Metroid Prime Remastered review.
The GameCube classic is available on Nintendo Switch in the critically acclaimed rework Metroid Prime Remastered, announced and shadow-dropped in the most recent Nintendo Direct. You can watch a full trailer for it below.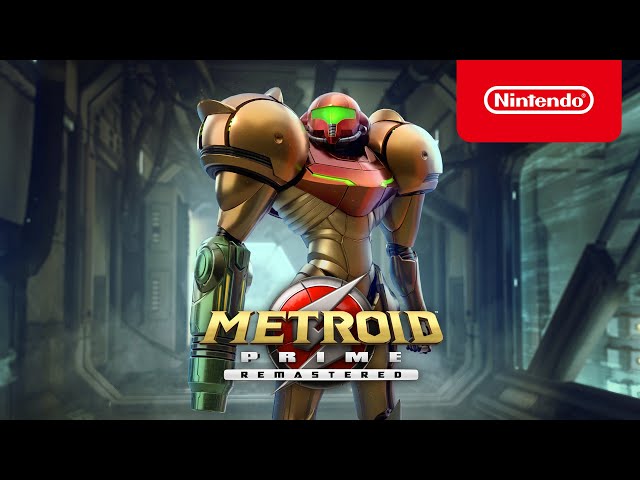 That's all for now, folks, but if you're in the mood for some gaming, be sure to check out our guide to the best Switch Metroidvanias and the best roguelike games next.