Crunchyroll Games has pulled back the curtain on its latest mobile release, a co-op JRPG by the name of Mitrasphere. This one first arrived back in 2017 in Japan, where it racked up over seven million downloads. It's set in a world blanketed under a dense sea, which – as you might imagine – causes some complications for those just trying to live a normal life.
You can tackle its many missions alongside up to four other players, taking on bosses and acquiring legendary weapons as you go. One of Mitrasphere's big draws is its artwork, with characters, monsters, and locations all rendered in a way that feels oddly nostalgic, especially if you've played plenty of classic JRPGs.
Gameplay-wise, you can switch between different classes, equipment, and characters on the fly to suit the task at hand. It obviously has a major focus on multiplayer, so it's probably best experienced with friends or other players by your side.
Unfortunately, the Mitrasphere release date is still unclear, but you can pre-register your interest ahead of launch now on Google Play, with App Store pre-registrations set to follow.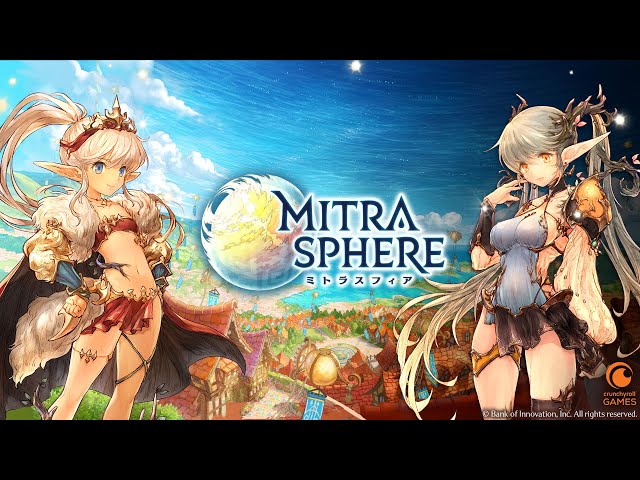 If you're in the mood for something similar, we've got a regularly updated list of the best gacha games for you to check out. Though if those aren't quite to your liking, you might want to make a quick trip to our lists of the best mobile RPGs or best mobile multiplayer games for iOS and Android.