Today Capcom has announced the latest collaboration coming to Monster Hunter Rise, this time bringing the world of Mega Man to the title. Soon, you'll be able to grab layered armour for your Palamute based on Mega Man's trusty robot dog, Rush, with unique animations including rockets when running and the infamous summon animation. Rush will even use their spring to launch your Hunter into the air.
As with previous collaborations, Rush will be available as a reward for event quests, which will be available from September 24. There is still at least one more Capcom Collab coming up, with #5 listed for 'fall' at the moment. Capcom has also promised more content in the future, so if the release schedules of previous titles are anything to go by, expect significant DLC and new monsters for Monster Hunter Rise at some point soon in the future.
Previous collaborations have included Akuma from Street Fighter with unique Hadouken animations, Amaterasu from Okami as a Palamute layered armour, and crossover outfits coinciding with the release of Monster Hunter Stories 2: Wings Of Ruin. These can all be unlocked right now with the available event quests.
You can watch the trailer for Capcom Collab #4 below to see Rush in all their glory.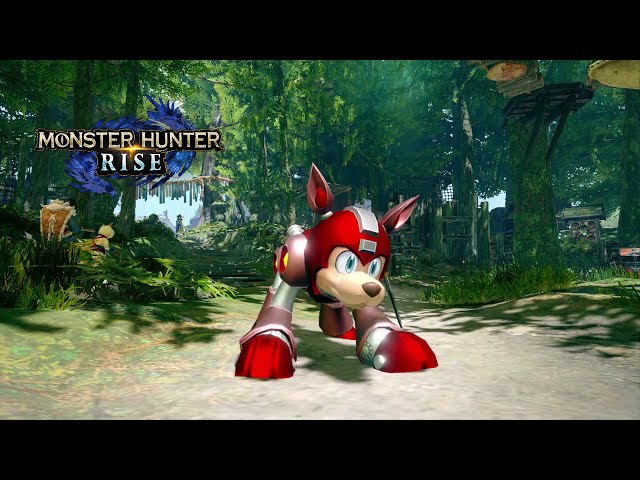 If you're diving back into Monster Hunter Rise for this event, make sure to catch up on your malamute skills with our Monster Hunter Rise palamute guide.