Capcom announced today that the third Capcom Collab coming to Monster Hunter Rise will introduce Akuma from the Street Fighter series in the form of layered armour. He joins other recent collaborations such as Amaterasu from Okami, and the ability to wear certain armour sets from Monster Hunter Stories 2: Wings Of Ruin.
In the trailer, we can see the hunter wearing Akuma's layered armour firing off ki blasts, which will likely replace the animation for throwing kunai. Akuma also has a unique victory animation, so you can celebrate a successful monster hunt in style.
While further collaborations haven't been detailed yet, Capcom has promised that Capcom Collabs 4 and 5 will be released in fall 2021. Monster Hunter Rise has sold incredibly well since its March launch on Nintendo Switch, and is coming to PC early next year, so hopefully, Capcom has plenty of future content planned for the latest entry into the Monster Hunter series.
Watch the trailer below to see Akuma in action, including his trademark glowing victory pose.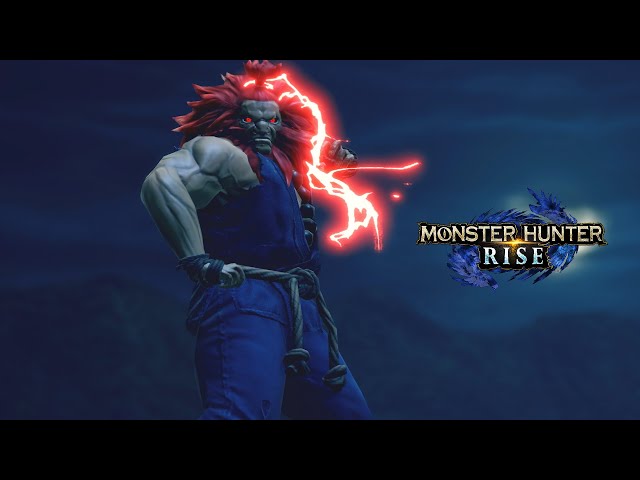 While you wait for Akuma, be sure to check out our Monster Hunter Stories 2 egg guide to raise the very best monsties for your party.