The latest Nintendo Direct has been and gone, and this one had a whole heap of reveals that have changed the upcoming release landscape dramatically. Not only did we get the return of long-lost titles such as Bayonetta 3, but we got more information on previously announced titles such as Splatoon 3 and the now renamed Triangle Strategy.
Nintendo also revealed new information on several existing and upcoming titles. Hyrule Warriors will be receiving a substantial DLC, as will Monster Hunter Rise. Animal Crossing New Horizons has been revealed to be getting it's own direct, as well as an announcement of the final Super Smash Brothers Ultimate DLC fighter, with a special Direct announced for later next month.
Not to mention some brand new reveals, as Kirby finally returns to the realm of 3D platformers, Voice Of Cards is a brand new RPG heading to the Switch next month from YOKO TARO, and we even got confirmation that Star Wars: Knights Of The Old Republic will be gracing the Switch this winter.
So, here are the biggest and best announcements from the September 23 2021 Nintendo Direct
Monster Hunter Rise
Monster Hunter Rise will be getting a substantial DLC, releasing in summer 2022, called Monster Hunter Rise Sunbreak. Little is known right now, but you can expect new hunting actions, story elements, new locations, and probably several new vicious monsters. The flagship monster will be called Malzeno, and this formidable Elder Dragon looks absolutely terrifying.
Disco Elysium – The Final Cut
Disco Elysium – The Final Cut has finally been dated for Switch. The digital version will launch October 12, while the physical edition will be available early next year. Iam8bit have opened pre-orders, so be sure to move quickly if you want to secure one.
Hyrule Warriors: Age Of Calamity
Hyrule Warriors: Age Of Calamity is receiving a large story-focused DLC called Guardian Of Remembrance, expanding on the story of the original title with characters, cut-scenes, and plenty of other new content. This will be available from October 29.
Super Smash Brothers Ultimate DLC
The next, and final, Super Smash Brothers Ultimate DLC fighter will be revealed in a special presentation, being held on October 5, 15:00 BST/16:00 CEST. No more information is available yet, but hopefully, the astonishing Super Smash Brothers Ultimate will go out with a bang.
Kirby and the Forgotten Land
Kirby sets off on a new adventure when Kirby and the Forgotten Land arrives on Nintendo Switch next spring. It's been years since Kirby has had a 3D platformer, and this entry looks ambitious at the very least. Hopefully, the pink puffball does enough to impress fans upon his triumphant return.
Animal Crossing: New Horizons
An Animal Crossing: New Horizons specific Direct has been announced, tentatively dated as October. While very little was teased, we could catch what appeared to be Brewster's cafe within the museum, as well as an icon for Brewster appearing alongside the announcement. Fans have patiently waited for the inclusion of everyone's favourite coffee-loving pigeon, and it seems we won't have much longer to wait. The latest update for Animal Crossing: New Horizons will be arriving in November.
Triangle Strategy
The title previously known as Project Triangle Strategy, now titled simply Triangle Strategy, has been dated. Arriving on March 4 2022, the team has taken in feedback from the demo released in February earlier this year, and made substantial improvements to gameplay elements such as the difficulty, camera, dialogue options, and more. Utilising the same HD-2D art style as Octopath Traveller, this gorgeous pixelated adventure is arriving sooner than most have anticipated.
Nintendo Switch Online Updates
Nintendo also revealed a sizable update to the Nintendo Switch Online service, introducing both new consoles and a new tier system. The Nintendo Switch Online Expansion Pass will give access to Nintendo 64 titles, as well as Sega Genesis (or Mega Drive if you're British) games, including new features such as rewind functions and online multiplayer.
Castlevania Advance Collection
The long-rumoured Castlevania Advance Collection was finally revealed. This release brings together the much-loved Castlevania: Circle Of The Moon, Castlevania: Harmony Of Dissonance, Castlevania: Aria Of Sorrow, and even the SNES title Castlevania: Dracula X. Each title was a huge critical success in their own right, and represent some of the finest entries in the series. Any Metroidvania fans owe it to themselves to dive in.
Splatoon 3
Splatoon 3 finally got an update, even if it was a brief one. The story chapter for Splatoon 3 will be called 'Return of the Mammalians', hinting that Squids, Octopus, and other fish won't be the only lifeforms inhabiting this world in the future. Several new abilities and weapons were also revealed, including what appeared to be an inky grappling hook, and a crab-shaped mech.
Bayonetta 3
Finally, the presentation was finished off with the re-reveal of Bayonetta 3. Sporting a new hairdo, as well as several new weapons, this trailer was a great insight into what to expect from the latest title, and showcased several new enemies and abilities. While the wait for information on the title has been a long one, finally it's confirmed for a 2022 release. The witch is back, and looking finer than ever.
You can catch the entire Direct below, along with several titles we didn't have room to mention.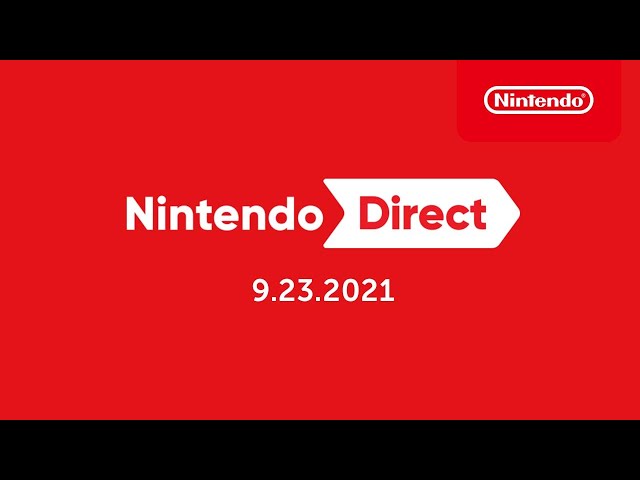 Then if you're a Switch owner, make sure you check out our list of the very best September Switch games, to ensure you don't miss any of the fantastic titles released this month.