It's time to check your wishlist and see if any of your most wanted games are currently on sale. Nintendo has launched a huge sale on the Nintendo eshop, called Cyber Deals, seeing over 1,000 titles slashed in price with sales up to 80% off, including some huge first-party titles.
Major releases such as New Super Mario Bros U Deluxe, The Witcher III, Dragon Quest XI S, Tetris Effect Connected, Hyrule Warriors: Age of Calamity, and the Spyro Reignited Trilogy, have all seen major cuts to their regular listed price. If you're missing any first-party Nintendo titles from your collection, this is the time to grab them, especially as Nintendo titles rarely budge in price.
Meanwhile, lesser-known games such as Inside, Dicey Dungeons, Unravel Two, Okami HD, Slay The Spire, Bastion, Katamari Damacy Reroll, and so many amazing other titles, have been slashed to ludicrously low prices. It's a great chance to find some new favourites, and take a chance on some smaller titles you've had your eye on for a while.
Have a gander at some of the bigger titles on offer with the trailer below, and grab yourself a bargain whilst you can. The sale ends November 30.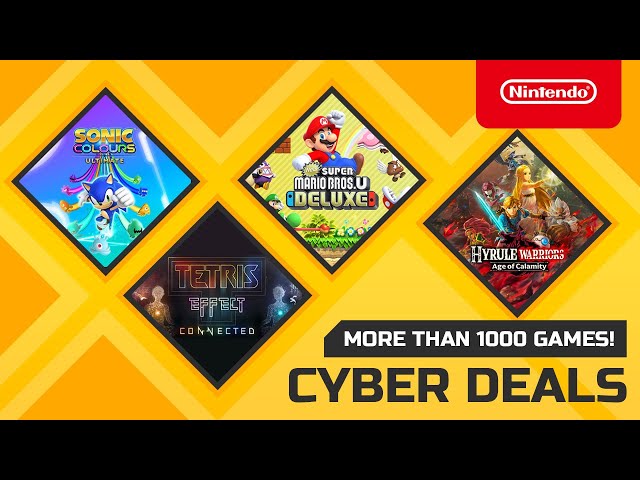 If you need some inspiration as you wade through this sea of sales, why not check out our guide to the best Switch games to help you with your choices.