Drinkbox Studios confirmed today that Nobody Saves The World, the exhilarating action-RPG where you can take on multiple different forms and characters is heading to Switch soon. We even got the Nobody Saves The World release date for Nintendo Switch, and you don't have long to wait.
The developer originally released it for Xbox and Xbox Game Pass earlier this year. Nobody Saves the World brings over the tight action gameplay of Drinkbox Studios' previous titles such as Guacamelee, but mixes it with some fresh new dungeon-crawling gameplay and a bevvy of brilliant transformations sure to keep you entertained for hours. So, when is the Nobody Saves The World Switch release date?
Nobody Saves the World is set to release for Nintendo Switch on April 14, and boasts brilliant gameplay elements like the chance to mix and match abilities, allowing you to combine over 80 skills to get new and interesting results. This release also includes the online co-operative multiplayer of other versions, though there's no word on cross-platform play. Will you answer the hero's call and save the world later on next week?
Check out the announcement trailer below to see some fresh footage, as well as the many accolades the title has already earned.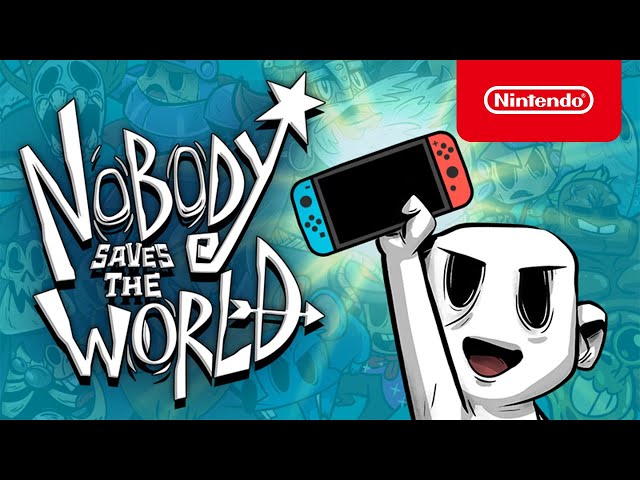 When is the Nobody Saves The World Switch release date?
Nobody Saves the World is available on the Nintendo Switch from April 14, priced at $24.99/£22.49, though there is currently a pre-order discount of $22.49/£20.24.
If you want to find something to play today, then why not check out our exhaustive list of the very best Switch games and grab yourself a fantastic new title today.