One Escape is a 2D stealth game where three anthropomorphic animal bank robbers attempt to break free from high-security prisons. It's sorta like Ape Out meets Mark of the Ninja, and it's now available on iOS as a premium release.
You play as three different bank robbers: a duck, gorilla, and a boar. Each of them possesses their own specific abilities, with the gorilla being able to scale walls and the boar using his immense strength to punch through obstacles (and indeed the odd security guard).
Right now, there are 60 levels to escape, each with different enemy placements and challenges to overcome. It's obviously a stealth game first and foremost, so you'll spend a good deal of your time skulking in the shadows, searching for hidden keycards, and avoiding traps. If things go a little pear-shaped, you can always lure any nearby guards into your own traps or simply trick them into falling face-first from a good height.
You can get a good look at the game in action by checking out the trailer below.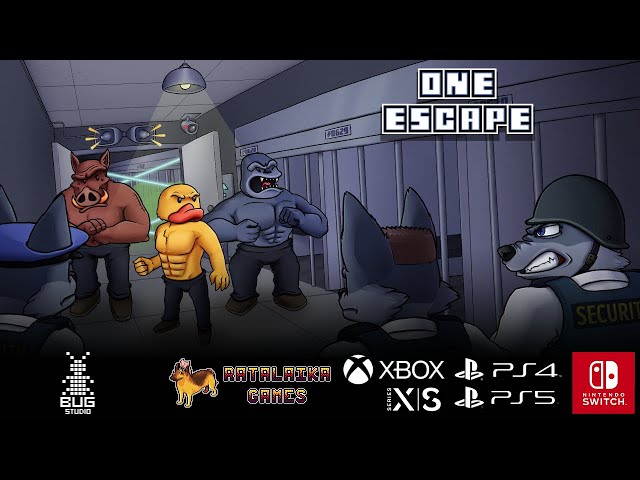 One Escape is currently available for iOS devices as a premium title, and if you're interested in giving it a go, you can grab it right now from the App Store for $2.99/£2.99. While you're here, you really outta check out our list of the biggest new mobile games, especially if you're feeling a little out of the loop.