Famed narrative-crafter Inkle Studios is releasing a joint 80 Days and Overboard physical edition, bringing worldwide escapades and nautical murder into one lovely tangible thing – they should have called it Murder on the Orient Express edition.
There are two versions over at Strictly Limited Games, one standard and one special edition that comes with "a colourful game manual and many additional collectables." There are only 999 copies available, so you better be quick! Or go for the standard edition, but that only has 2,000 copies available, so you'll have a fight on your hands.
That fight will probably be with me, as 80 Days may be my favourite game ever. It's basically an interactive book, taking you on a journey across the world in a recreation of Jules Verne's famous novel, and lets you decide where to go and how to do it. It's really something special.
Overboard is similarly special, turning the whodunnit on its head by making you the murderer. You need to try and wriggle your way out of it, with various conversations as people try and pin you down. You can read more in our Overboard Switch review.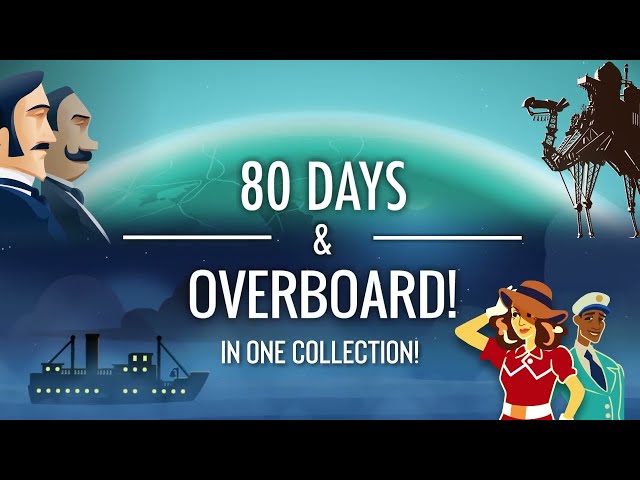 Inkle's next game, A Highland Song, takes you on a narrative adventure crossed with rhythm game mechanics in the Scottish highlands. All I can say is I'm excited, as Inkle has never missed in all the time I've played their games. For more, check out our guide to the best mystery games on Switch (there are two Inkle games on there!).