Developer Niantic is no stranger to resistance from fans whenever it makes changes, whether warranted or otherwise. However, their most recent announcement of adjustments are causing an uproar in the community, and we can't pretend we like them much either. The latest Pokémon Go remote raid changes are baffling, to say the least.
As detailed by Niantic and the Pokémon Go team in a blog post, the price of a remote raid pass is increasing from 100 PokéCoins to 195 PokéCoins, while the price of a remote raid three-pack is increasing from 300 PokéCoins to 525 PokéCoins. This is a hefty increase, but that's not all. Niantic is restricting the number of remote raids players can enter a day, as trainers will now be able to participate in a maximum of five remote raids a day.
In a statement in its blog, Niantic explains that "Remote Raid Passes have come to dominate the experience of playing Pokémon GO in a way we never intended" and that "this change is necessary for the long-term health of the game." However, fans are naturally up in arms about restrictions Niantic is placing on the game, especially disabled fans and those who live in rural areas.
Comments underneath Niantic's announcement on Twitter are nearly universally displeased, with user @ZAGrrl saying "All you've done is seriously reduce the joy of playing for current trainers, especially those in suburban and rural areas, or those who are mobility challenged."
Meanwhile, disability advocate and director of the charity AbleGamers Steven Spohn tweeted "Niantic is doubling the cost of playing Pokémon GO remotely, and limiting how much you can play. This is what we call a disability tax. If you can't leave your home or live in an inaccessible area, you can play, but it's going to cost you, and you can't play much."
The campaign against these changes to remote raids continues nearly a month after the Pokémon Go team's initial blog post and players have created the #HearUsNiantic hashtag to organise the campaign. Pokémon Go fans continue to voice their love for the game but disappointment in the team's decisions based on how they will affect disabled players, geographically isolated players, single parents, and more.
Things recently escalated as Niantic posted a tweet seemingly mocking fans who use the remote raid feature. The post has since disappeared, but several Twitter users screencapped it before the team took it down.
It's clear Pokémon Go wants to focus on pushing gamers to be active, engage with communities, and explore the outdoors while enjoying the Pokémon Go experience. But, to punish the players who are less able, or live in remote areas is just a cruel change that doesn't help anyone. Many communities exist based around remote raids, and limiting this access with hurt so many players.
Incentives to in-person play feel like the obvious answer, perhaps increasing damage for those actually attending raids. Or, give players a free remote raid pass for every in-person raid they accomplish? While we're sure Niantic isn't making changes to punish remote users, they're a slap in the face for disabled players and make things increasingly difficult for anyone who lives in remote areas.
Many fans would love to take part in local raids if they could attend them, but instead remote raids are a lifeline and a connection to the Pokémon Go community that many players cherish. Hopefully, Niantic could rethink this decision, as fans are understandably upset at having their access to the game and its features arbitrarily restricted. We certainly hope Niantic address this, as remote raids are a great feature for many fans who have no other choice, and a nice supplement for everyone else. It all strengthens the Pokémon Go community, and we can't understand the financial or ideological reasons for severing those community ties.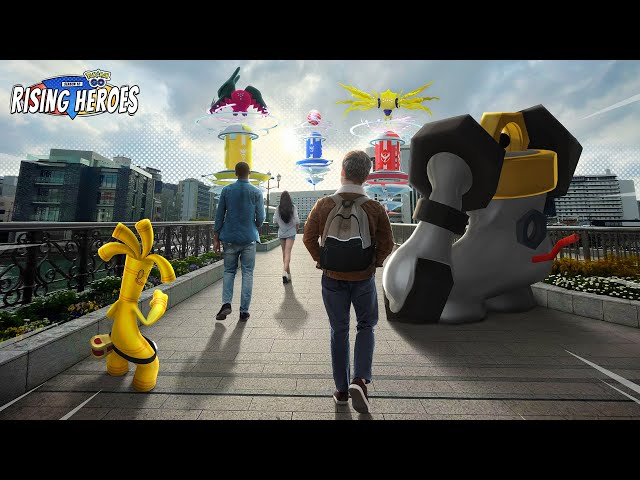 That's all we have for now folks, but stay tuned to Pocket Tactics as we deliver all the latest and greatest Pokémon Go news. For more great content, be sure to check out our guides to Pokémon Scarlet and Violet tera raid battles and Pokémon Scarlet and Violet mystery gift codes.