Pokémon Scarlet and Violet land on Nintendo Switch next week, and it's fair to say that the community is more excited than ever for the release of generation nine. Seriously, one look at Reddit confirms it as millions of players around the world band together to discuss all of the recent leaks – don't worry, we have no intention of spoiling anything!
Instead, a Reddit poll about Pokémon Scarlet and Violet's most popular starter is what's caught our eye. It's Fuecoco that leads the way as the most popular gen nine starter, and by quite a margin with 200 more votes than Sprigatito, who happens to be in second place. Quaxly, meanwhile, clearly isn't feeling the love, as the little duck hasn't even hit 1,000 votes. It's okay, Quackers. Our very own Connor Christie chooses you.
It's fair to say that the results of the poll aren't all that surprising, given the fire and grass-type starters are a hotter topic for discussion. Just look at them, Fuecoco is an adorable little dinosaur, while Sprigatito is evidently the purrfect feline, and frankly, we're here for it. Honestly, on a personal level, this is uncharted territory for me, as I never choose the grass starter, but here we are.
What is Pokémon Scarlet and Violet's most popular starter?
Fuecoco is the most popular starter at the time of writing, though perhaps Sprigatito can catch up by the time the Pokémon Scarlet and Violet release date rolls around. Not Quaxly though, the duck is a write-off. Nonetheless, all three starters are the first pick for at least one member of the PT team (Nathan is team Fuecoco).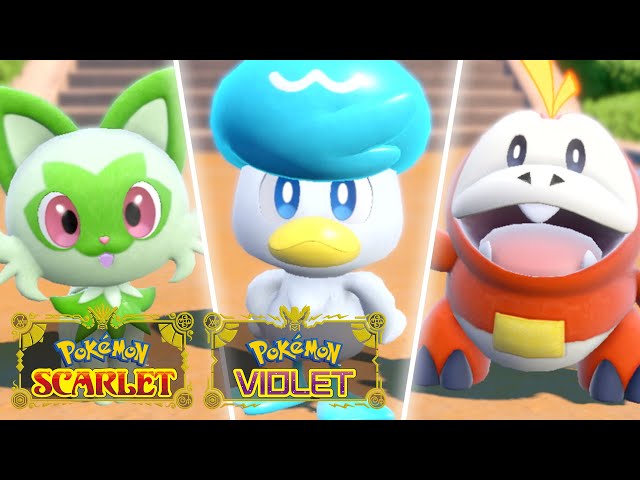 If you want to know even more about these 'mon, make sure you check out our Pokémon Scarlet and Violet starters guide. Then, take a look at our Pokémon Scarlet and Violet Paldea region guide to get a lay of the land ahead of release.