The new mythical Pokémon Zarude debuts in Pokémon the Movie: Secrets of the Jungle, which is slated for a 2021 release in the west. The film comes out on Christmas Day in Japan, and tells the story of Koko, a young jungle boy, who believes he is a Pokémon and has formed a strong familial relationship with Zarude.
Aside from the clear Tarzan inspiration, the movie will feature shiny Celebi – and we're frankly insulted that any monster, including a brand new mythical, would steal the limelight from this beautiful pink-and-purple Pokémon. Alongside its silver screen debut, however, Zarude will also be making its way to the Pokémon Trading Card game and Pokémon Sword and Shield.
A Zarude card will be featured in the Sword & Shield: Vivid Voltage card set, and will be available in your video games via mystery gift. In the US, codes will be distributed via the Pokémon Trainer's Club newsletter, so sign up before November 20 to receive Zarude next month. In the UK, codes are available from GAME stores when they're open, and will soon be available at GAME online. In Japan, codes for the Grass- and Dark-type Pokémon were distributed with tickets for the film, so perhaps we could see a similar event for a special Dada Zarude accompanying the film.
For those wanting to get their hands on Zarude in Pokémon Sword and Shield, there are two versions currently being distributed. Dada Zarude is only available in Japan at the moment, but will likely be available over here when the movie releases. This special version is level 70, and knows the moves Jungle Healing, Hammer Arm, Power Whip, and Energy Ball. It is holding a Choice Scarf. The regular version is level 60, is holding Leftovers, and knows the moves Close Combat, Power Whip, Swagger, and Snarl.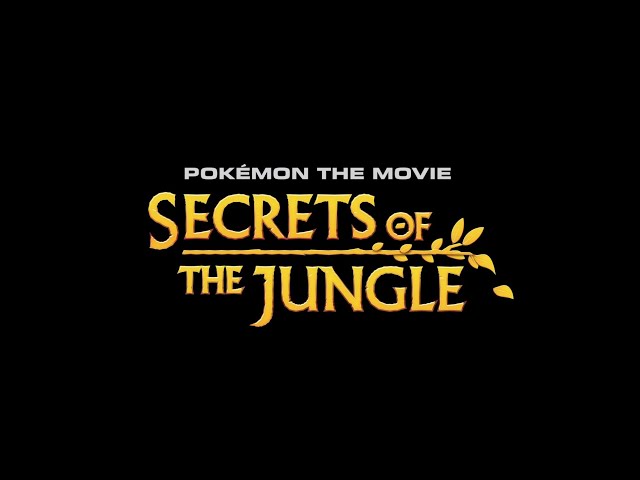 The Vivid Voltage expansion for the Trading Card Game also introduces Amazing Pokémon – a new card type for mythical and legendary Pokémon that sees their stunning art accompanied by rainbow backgrounds, foil details and etchings, and a special rarity symbol. You'll be able to find Celebi, Raikou, Zacian, Zamazenta, Jirachi, and Rayquaza with this rare new artwork.
If you're yet to capture all the other mythical Pokémon available in the Crown Tundra, check out our Pokémon Sword and Shield legendary Pokémon guide for a thorough how-to.