With a brand new way to play one of the world's most popular card games, there's a host of Pokémon TCG Live decks you can use to join in the fun. Whether you're trying to decide on a starter deck to run with or want to know what battle pass sets you can add to your collection for completing challenges, we've got all you need to know.
For more trainer tips, check out our guides to fish Pokémon, dog Pokémon, cat Pokémon, horse Pokémon, and monkey Pokémon. Or, if you're gearing up for a Paldean adventure, see our guides for Pokémon Scarlet and Violet starters, Pokémon Scarlet and Violet legendaries, and Pokémon Scarlet and Violet Terastal Pokémon.
Pokémon TCG Live decks
There's currently two different types of pre-made decks available in Pokémon TCG Live. You get eight starter decks when you begin the game, with a further four battle pass sets currently available. You can adjust all twelve current deck recipes by swapping in cards you have in your catalogue, so keep an eye out for any synergies between the decks below and the cards you own.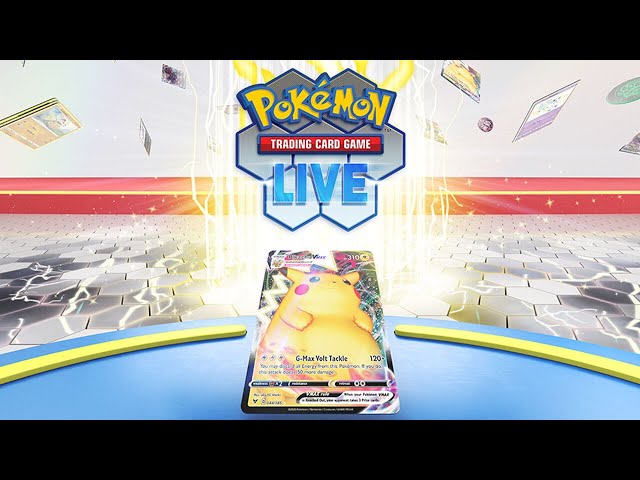 Pokémon TCG Live starter decks
There's a selection of exclusive starter sets when it comes to Pokémon TCG Live decks, moving away from the last Pokémon card game simulator's use of starter decks copied from the physical game. These sets all have their own inherent strengths and weaknesses, and you can improve them by adding extra cards to your collection. Don't worry about picking one from the list, you begin the game with all eight decks.
Blissey V
Decidueye & Inteleon
Inteleon VMAX
Rapid Strike Malamar
Rapid Strike Urshifu VMAX
Shadow Rider Calyrex VMAX
Suicune V
Zacian & Zamazenta
While none of these sets qualify as meta threats in their base form, you can make changes with further unlocks to boost their prowess. For example, the Rapid Strike Malamar set can be greatly improved by adding the Inteleon line currently so popular in the physical card game meta, and the Blissey line from the Blissey deck can help add a bit of bulk to any of the other pre-made sets. Try creating some combos for yourself with the cards available from all eight decks.
Pokémon TCG Live battle pass decks
As well as the starter decks available, there's a few Pokémon TCG Live decks you can pick up from the battle pass system. While it's too late to earn the Mew VMAX and Single Strike Urshifu VMAX sets, you can currently grab the Hisuain Samurott VSTAR deck from the free battle pass, and the Charizard VSTAR deck from the premium option. As more sets enter the game via the battle pass, we'll be sure to be back to update this page.
With that, you're up to speed on the current state of play when it comes to Pokémon TCG Live decks. For more card game tips, check out our Marvel Snap tier list and picks for the best Marvel Snap decks.