It's time to head back to the Playtime Co. factory, this time with a few friends, thanks to MOB announcing a Project Playtime release window, bringing a free-to-play multiplayer spin-off to the infamous horror series. So grab your torches, maybe a spare pair of underwear in case things get a little too scary, and get ready to return to Poppy's domain.
Despite most fans anticipating a Poppy's Playtime Chapter 3 release before any series spin-offs, this opportunity to play with friends is sure to be a boon for the Playtime community. It's certainly an interesting decision from the developer to prioritise the free-to-play multiplayer title, and it could be read as MOB Games' making an effort to stand apart from FNAF, with the inspirational pizzeria horror titles having no multiplayer option across the board.
The only caveat to the release of Project Playtime so far is that there's no official confirmation that the title is coming to Switch or mobile, with only a Steam version available to wish list at the time of writing. However, Poppy's Playtime is a mobile hit, so it'd be a real surprise to see the developer not offer the game to its largest audience. Still, only time will tell.
When is the Project Playtime release window?
The Project Playtime release window is currently set for December, 2023. Remember, that's just the Steam version at the moment, so be sure to bookmark this page for any fresh information relating to mobile or Switch versions.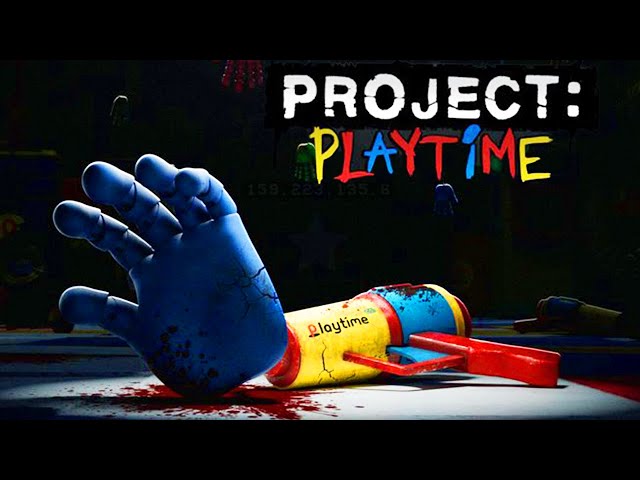 There you have it, all you need to know about the Project Playtime release window. For more frights, see our pick of the best Roblox horror games.