PUBG Mobile version 2.0 arrives next month, and trust us when we say it brings some major changes with it, including new Livik map features, and a number of improvements to its anti-cheat software so that you can be sure matches are fair – because while we all like to win, nobody likes a cheat.
It's been two years in the making, but the enhanced Livik map is finally available as part of PUBG Mobile version 2.0, and the changes are sure to interest you, or at the very least, offer a different experience on the battlefield. For example, the Lumber Yard is now a Logistic Centre, a place where there's plenty of cover in which to avoid fire, though equally, there's plenty of space in which to move. Honestly, this area is yours to dominate if you can traverse corners at speed.
Other areas that are different in Livik include Midstein, which is full of buildings, streets, and alleyways – this zone suits anyone that's not afraid to get up close and personal with the opposition. On the flip side, Blomster is the place to be as it offers plenty of vantage points, while Iceborg is the place to be if you fancy a game of hide and seek in an isolated church.
Oh, and don't worry about how you can make your way around the map, as the new four-seater UTV is perfect if you intend to traverse those mountains and snowy peaks. Equally, it's capable of speeding through the urban areas of Livik. But wait, it gets better, as for all you thrill-seekers out there, new vehicle ramps are available so you can soar through the air.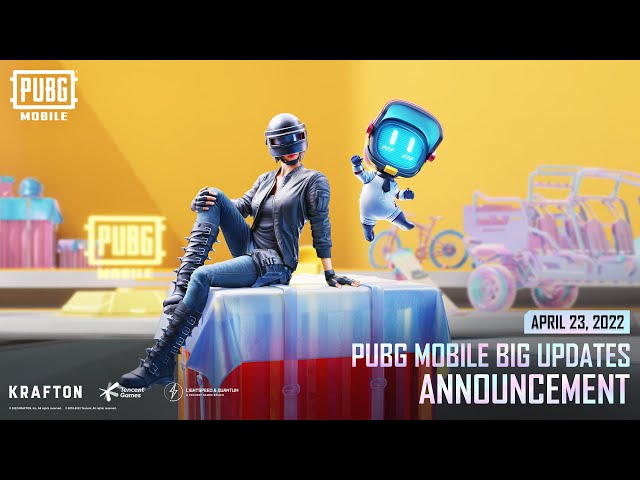 When is the PUBG Mobile version 2.0 release date?
PUBG Mobile version 2.0 releases next month, but there's no exact date yet. However, when it does arrive, not only can you look forward to the aforementioned changes in Livik, but a new emergency pick up mechanic in the Erangel and Miramar maps. In essence, this lets you call in a rescue plane from outside the play zone to carry you back into the action.
Furthermore, the ban pan security system 2.0 mechanic makes it that much more difficult for cheaters to get away with toxic gameplay. It focuses on three measures – anti-cheat features, match reviews, and player reporting. Due to the new technology, players that tend to use x-ray vision have a harder time if they want to implement the mechanic.
If you want to grab some handy freebies before the release of PUBG Mobile version 2.0, make sure you check out our PUBG Mobile codes list. We also have a PUBG Mobile: New State codes guide, just in case you're a fan of the futuristic title.
Alternatively, if you want something entirely different to play, why not spin around with the best Crash Bandicoot games, or dash forward with the best Sonic games on Switch and mobile.