October 22, 2021: We have updated this guide with the official PUBG: New State release date
PUBG: New State is a brand new futuristic entry in the incredibly popular battle royale series. Set in the year 2051, PUBG: New State will blend together all of the aspects you know and love from the original game, as well as throw in some fresh elements to keep things interesting for long-time fans of the series.
Developer Krafton Inc has revealed that alpha tests will take place later this year, and pre-registration is currently live for Android users, with iOS not too far behind. Unfortunately, a PUBG: New State release date has not been announced yet, but we will make sure this page is updated frequently with any new information.
If you're looking for other games to play in the meantime, check out our lists that include the best mobile multiplayer games and best mobile war games. To stay up to date with everything coming out this year, head on over to our list of all of the new mobile games launching in 2021.
How can I pre-register for PUBG: New State?
Android users can pre-register for PUBG: New State right now by visiting the Google Play store. If you use an iOS device, Krafton has said pre-registration will be available at a later date.
Anyone who pre-registers from February 25 will receive a limited vehicle skin.
You did it! We did it! Thanks to our AMAZING community, we've hit over 5 million pre-registrations on Google Play within a week! 🙏

We're excited to share more exclusive info soon, so keep an eye on our social channels and spread the word! 👀#pubgnewstate #pubgns #newstate pic.twitter.com/gBrtPism6c

— PUBG: NEW STATE (@PUBG_NEWSTATE) March 5, 2021
When is the PUBG: New State release date?
Despite PUBG: New State being announced a while ago, information about its release date has been scant, with a provisional release date listed on the App Store for October 8. Obviously, that date has been and gone, leaving us all hanging. But now, thanks to the trailer below, we can see that the official global PUBG: New State release date is November 11.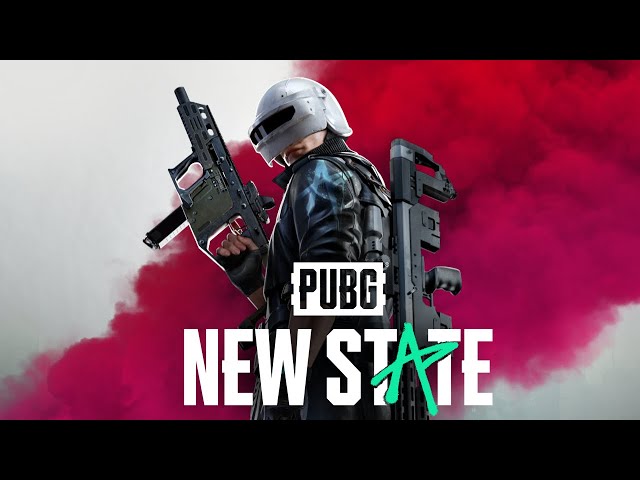 What is the PUBG: New State battleground?
PUBG: New State will see you dropping into a brand-new battleground called TROI. This futuristic area will feature distinctive landmarks, unique interactive environments, and a landscape that requires strategising and new ways of thinking to dominate.
What are the new features in PUBG: New State?
PUBG: New State features a brand new weapon customisation system that allows you to transform weapons in many different ways. Different customisation kits can provide enhancements such as fire mode selection, grenade launcher attachments, and much more.
Outside of weapon customisation, PUBG: New State also includes combat rolls, drones, a futuristic ballistic shield, and many more unannounced features. The final new addition is a variety of vehicles that allow you to traverse the map in style.