March 24, 2023: We checked for new Raid promo codes
If you happen to enjoy a certain mobile RPG, you're bound to like our Raid promo codes list, as this guide is full of valuable in-game goodies that can help you on your arduous journey. Building an army of champions is no easy feat, but XP boosts, energy refills, arena refills, battle attempts, and silver can certainly help.
Should you be after even more freebies, our Fortnite Creativee 2.0 codes, Anime Lost Simulator codes, Fruit Warriors codes, Genshin Impact codes, Anime Adventures codes, Pixel Piece codes, Eversoul codes, Project Slayers codes, A One Piece Game codes, Anime Fruit Simulator codes, and Shuudan codes can help you out.
Active Raid promo codes
Here are the latest Raid promo codes:
gamegeeksspring (new!)
StValentine23
VALENTINES23
Midgame23win – rewards
REPLAY – rewards
1t5tr1cky – rewards
LookBehindYou – three energy refills, three days XP boost, 250k silver, 50 multi-battle attempts
RAIDHOLIDAY – rewards
RAIDRONDA – rewards
Mordecai – rewards
Raid22ya2 – 100k silver and ten of each brew
Raidtwitchcon22 – five energy refills, one day XP boost, ten random brews, 100 multi-battle attempts, and one million silver
GOODKNIGHT – rewards
BREWMAIDEN – 15 brews per type
Skeletoncrewforever – three energy refills, two arena refills, one day XP boost, and 50 multi-battle attempts
DKRISES – 50 force XP brews, five greater arcane potions, 500k silver, ten superior arcane potions, and 15 superior force potions
LADYQUIN – Lady Qun and silver (only for new accounts)
LUCKYRAID – rewards (only for new accounts)
DREAMTEAM – rewards
DKskeletoncrew – one common Deathknight, three two-star chickens, three three-star chickens, 40 magic XP brews, and 300k silver
RAIDSUMMERGIFT – rewards
PCRAID2022 – rewards (only for new accounts)
RETURN – 50 multi-battle attempts, seven-day XP boost, and 999 energy
POWERSTARTER – energy, Talia, and silver (only for new accounts)
Expired codes:
RETURN
realhell
DREAMTEAM
YTPCOFFER22
MYDELIANA
13YEARSPLARIUM
3YEARSRAID
Xmas4u
Gator
RAIDGOODIES
PCRAID2022
KRISKMAS21
RAIDXMAS21
RAIDSUMMERGIFT
TGASALE
NINJA
gullible
S1MPLE
Brews
TGA2021
SPOOKY13
MURDERGIFT
gift1
ESLPRO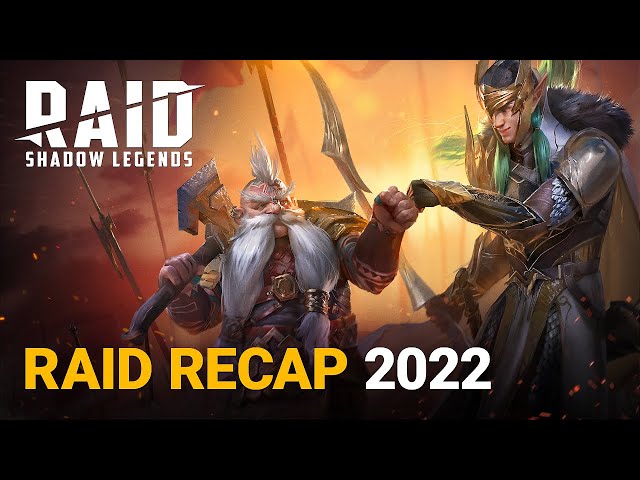 What are Raid promo codes?
Raid promo codes provide you with valuable goodies courtesy of the developer, Playrium, who tends to add new ones for real-life events. So, if you want to stay up to date with the latest freebies, you'd best bookmark this page.
How do I redeem Raid promo codes?
Redeeming Raid promo codes is easy. You just have to:
Launch Raid: Shadow Legends
Complete the tutorial
Tap the three-lined button on the left of the screen
Hit promo codes
Enter your code
Hit confirm
Enjoy your freebie!
There you have it, all of the current Raid promo codes. To see what other games are out there, check out our best mobile RPGs list.