If you happen to be a keen operator that's ready to join the virtual fight Rainbow Six Mobile and are in Mumbai, you're in luck, as the development team is set to open and test more servers for the mobile game, which should in theory help to improve the experience of players throughout India.
The new Rainbow Six Mobile Mumbai servers arrive as Ubisoft continues to operate the game in a closed beta, one that's slowly but surely inviting new operators to join the battlefield. The news of the servers comes courtesy of the official Rainbow Six Mobile Twitter account, and, in the tweet, it's confirmed that new waves of Rainbow Six Mobile closed beta invitations are set to go out in the coming days.
Furthermore, those with access to the closed beta can rejoice, as a couple of days ago, the dev team released an update that targets numerous game issues, including rubber banding, bugs, and error codes. Of course, the game is still new to this phase of testing, so community feedback is key to creating an experience everyone can enjoy.
How do I join the Rainbow Six Mobile closed beta?
For the time being, you can only participate via an invitation, though you can register your interest through the game's official website. However, as soon as the game enters its open beta phase, we'll let you know. But, no matter what, we can't wait to see what the community thinks of the game, especially after discovering many people want to play as Eminem in Rainbow Six Mobile.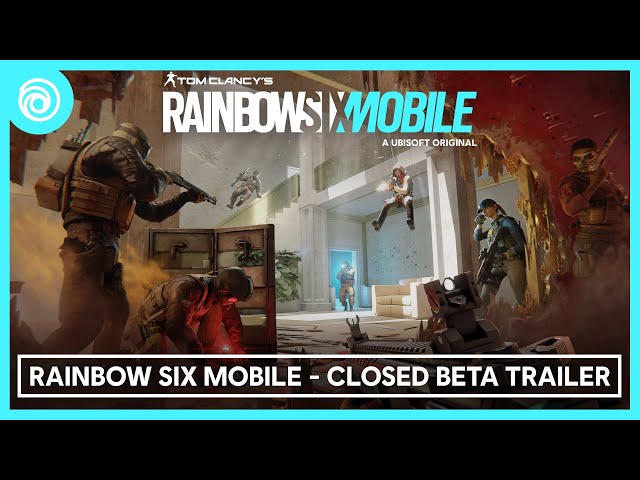 While you wait for the Rainbow Six Mobile release date, why not check out our picks for the best mobile shooters? It's a surefire way to keep your gun skills sharp.