Everyone's favourite anthropomorphic detective duo are back, and this time they're taking their mystery solving prowess to the Nintendo Switch in Sam & Max Save the World Remastered. If you haven't played the Sam & Max games before, first of all: where have you been? The comicbook characters first hit our 90s screens with a cult LucasArts game, and again nearly 15 years later with Telltale's episodic series in 2006.
It is this iconic episodic series, Sam & Max Save the World, that is being remastered by Skunkape Games. Seeing as Telltale Games shut down in 2018, it is unknown whether any of the former staff had any role in the remaster, or any say at all. We don't yet know whether or not the further episodes, Beyond Time and Space, and The Devil's Playhouse, will also be rereleased down the line.
However, this remaster hopes to rekindle players' nostalgia, and nail the parody of American cop shows that the games did so well in the mid-2000s. Our six-foot hound and his hyperactive bunny friend form a freelance vigilante police force with a penchant for sarcasm and a complete disregard for the law.
Sam & Max Save the World Remastered Season One will be released on December 2 for Nintendo Switch and PC, via Steam and GOG. Whether you're after a nostalgia hit or just want to see what you've been missing, this is the first time that this dog and bunny have ever been portable.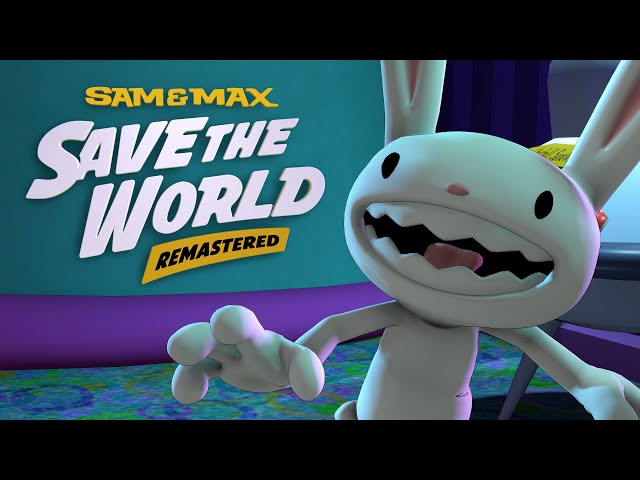 Sam & Max will also star in Sam & Max: This Time It's Virtual, a – you guessed it – virtual reality game that was announced back in August. There is currently no release date for that, and many people don't have access to expensive VR consoles, so the remasters could scratch that pooch-detective-shaped itch for many fans of the series.
If you can't wait a few weeks for the point-and-click adventure, try out some of the best Switch RPGs to get your exploring fix.