It's finally happening. After waiting so long for Netmarble's Seven Knights 2, all you fans can rejoice in knowing that it launches globally next week. The anticipated sequel to 2015's mobile RPG Seven Knights will be available for iOS and Android devices. So far, the original game is proving popular, having gained a sizable player base since its initial release in November 2020 – ranking at number 1 and number 2 for revenue on the App Store and Google Play, respectively.
With the Seven Knights 2 release date landing on November 10, it's only right to take a look at what to expect from it. Staying true to the original game, Netmarble's upcoming title offers a cinematic RPG experience – taking place 20 years after the original – featuring two hours worth of cutscenes. Of course, Seven Knights 2 wouldn't be a true sequel if it didn't include a roster of heroes for you to collect. There are 46 heroes to obtain at launch, all of which vary in what they bring to the table, so be sure to find the right hero for you.
As with any RPG, you can expect to be thrown into the action with exciting combat, and Seven Knights 2's may well appeal to all you strategy fans out there as it features real-time controls. Moreover, you need to select your loadouts carefully to ensure victory, as well as create combinations and formations that provide an advantage.
To date, Seven Knights has accumulated more than 60 million downloads worldwide. Undoubtedly, Netmarble is hoping to see similar success with the long-awaited sequel. For more information on Seven Knights 2 and its heroes, be sure to visit its official website here.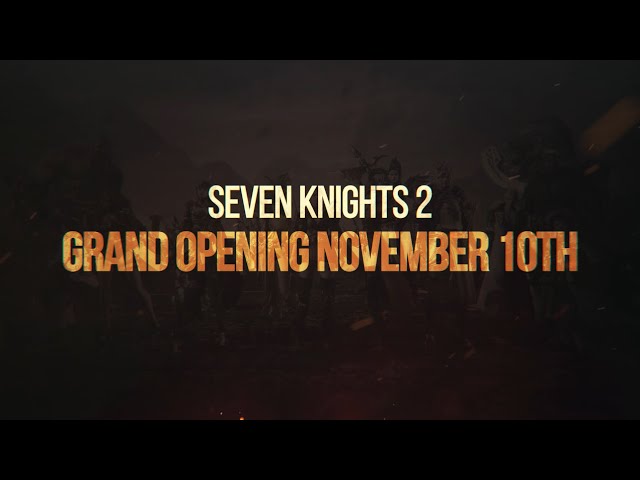 When is the Seven Knights 2 release date?
The game is coming to all mobile devices on November 10. You can pre-register now on Google Play or the App Store.
While you wait for the Seven Knights 2 release date, why not check out our picks for the best mobile RPGs – there are many adventures to embark on. Alternatively, you could look at our choices for the best iOS games and best Android games for a wider variety.