A Splatoon 3 Splatfest is a magical experience for any fan of the fresh Nintendo series, bringing multiplayer shooting to the Switch with bags of style. It brings the whole community together for a bunch of turf war battles based around three teams.
So, head below for the next Splatfest date and time, as well as previous results. We've got a bunch of guides for more help, like Splatoon 3 weapons, Splatoon 3 hairstyles, and Splatoon 3 codes. Or, check out our Splatoon 3 review to see if it's worth picking up.
When is the next Splatoon 3 Splatfest?
The next Splatfest arrives on May 6, and it's all about Zelda, baby. All you need to do is pick an element of the Triforce.
Which one are you going to choose? Once you've decided, check out the previous Splatfest results below.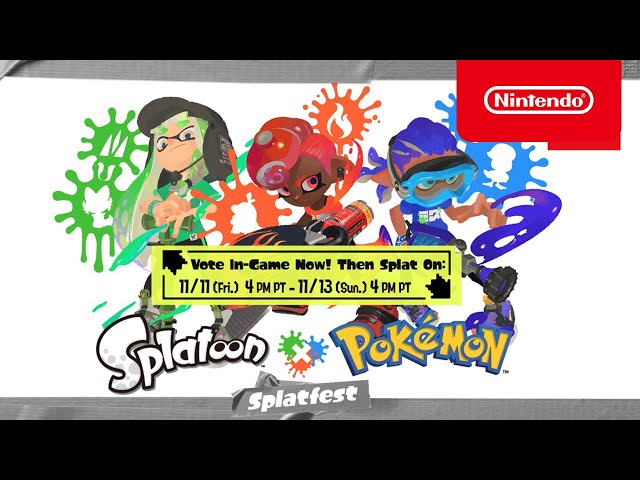 Previous Splatoon 3 Splatfests
Below you can see the theme and results of all previous Splatoon 3 Splatfests.
Nessie vs. aliens vs. bigfoot
This most recent Splatfest was a monster blowout. Nessie took home the prize, taking down the extra-terrestrials and burly bigfoot.
Dark chocolate vs. white chocolate vs. milk chocolate
The recent Splatfest saw the different chocolate variations take each other on. White chocolate won, though I suspect this is mostly down to most people choosing the team for the unique ink colour.
Spicy vs. sweet vs. sour
This gastronomical Splatfest took place in January 2023, kicking off the new year with a fierce food fight. We saw sweet take first place, with spicy next and sour just behind.
Grass vs. fire vs. water
This Pokémon-themed Splatfest in November 2022 featured a battle between different Pokémon types. The winner worldwide was water, winning in every possible category. By far the biggest winner.
Gear vs. grub vs. fun
This September 2022 Splatfest asked you what you'd most like on a desert island – helpful equipment, something to eat, or some entertainment. Gear received around 60% of the votes, which is huge.
Rock vs. paper vs. scissors
The classic three-way hand game rock-paper-scissors was the theme for August 2022's Splatfest. Rock won, for some reason. I don't really know how anyone chose their allegiances in this Splatfest.
That's all the Splatoon 3 Splatfest details we've got for now. For more, check out our Splatoon 3 soundtrack feature gushing about the wild music.