There's a host of Square Enix mobile game updates on the way, with fresh content set to arrive in Octopath Traveler: Champions of the Continent, Final Fantasy Brave Exvius, Dissidia Final Fantasy: Opera Omnia, and more. So, if you play any of those exciting titles, be sure to check out the updates below.
First off is Octopath Traveller: Champions of the Continent, which now has a new prequel section starring Nier Automata's 2B, 9S, and A2, all ready to swap out science fiction for the world of fantasy in the mobile title. There are special missions for each, so you can take 2B on a hunt or see what unique quests 9S has in store. Either way, you need to act fast, as this limited-time event is only on until April 5.
If you're a Brave Exvius fan, you can look forward to more epic Final Fantasy story content with the arrival of the 'Dark Linneage' chapter, pushing the plot further forward. If you need stronger characters to progress, you're in luck there too, as from now until May 5 you can pick up some new additions to your roster with free daily summons. There are other rewards on offer too, including up to 1,000 lapis for you to spend as you wish, so don't wait around.
Dragon Quest fans, don't worry. We haven't forgotten about you and neither has Square. There's a fresh event set to launch in Dragon Quest Tact, known as the Holy Night Gift Hunt Expedition. This new adventure stars Dragon Quest VI's Ashlynn, who you can recruit on your way to earning the Cold Torch A-rank weapon as well as a host of other rewards in an exciting arctic expedition. You better get ready quickly, though, as this event only runs until April 2.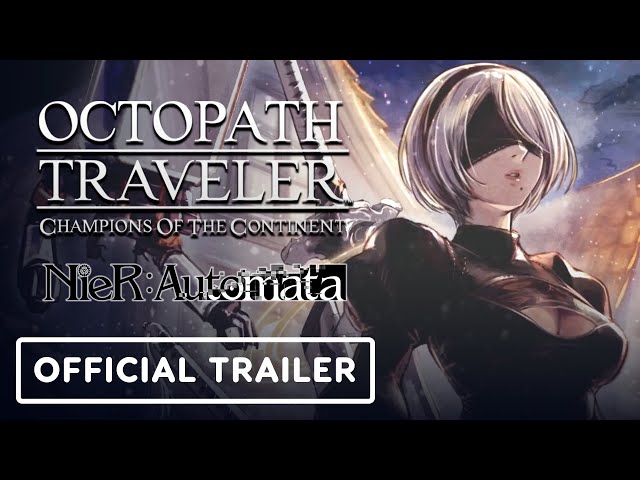 As well as all this exciting content in some of Square's headliners, there are new Minstrel Song Styles landing in Romancing Saga Reuniverse, as well as the beginning of the spring festival in Dissidia Final Fantasy Opera Omnia. Either way, if you're playing one of Square Enix's mobile games, you're more than likely set for a few freebies in the coming month.
There you have it, all you need to know about the Square Enix mobile game updates arriving as we speak. For more on 2B outside of her trip to the world of Octopath, check out our Yoko Taro interview.