Summoners War: Lost Centuria is the latest entry in Com2uS' fantasy RPG series. Its predecessor, Sky Arena, found a great deal of popularity from both casual and competitive players, leading Lost Centuria to hit over six million pre-registrations in the leadup to launch.
The series is known for its strategic combat systems and competitive scene – both areas that Lost Centuria looks to build upon. At the same time, Com2uS has displayed a great deal of interest in fleshing out the world of Summoners War through tie-in comics and the regularly updated games themselves. Beyond Lost Centuria, there's also the upcoming Summoners War: Chronicles, a much-hyped MMORPG that seems like a radical departure from the Sky Arena formula.
We recently spoke to Com2uS' director of production for Summoners War, Gary Park, to discuss the game series' growth and the IP's expansion into other mediums, as well as the newly released Lost Centuria itself.
Pocket Tactics: How does Summoners War: Lost Centuria evolve the foundations laid by Sky Arena?
Gary Park: Summoners War: Lost Centuria branches out the story side of Sky Arena and overhauls its monster designs. We would like to give our fans a different look to what they are used to seeing from Summoners War monsters. These monsters look more intimidating than the counterparts from Sky Arena, since Lost Centuria covers an ongoing war.
How has the series' combat been modernised and enhanced?
One thing that we are proud of is the counter skill that can turn the tide of battle when you use it at the right time. So you as a player have to be on your toes and have that finger ready to click when you see your monsters about to die or when you have an opportunity to cleave the enemy's team.
What sort of technical and visual strides forward can we expect to see?
On the visual side, we hope that our users will like our selection of existing monsters from Sky Arena that now have new designs matching Lost Centuria's visual style.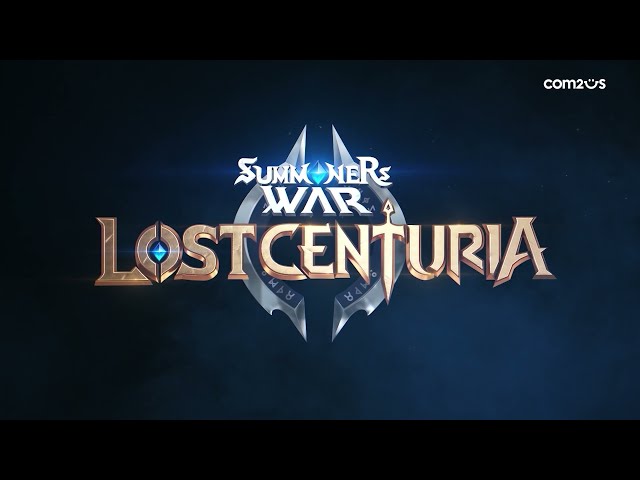 Summoners War: Sky Arena has a strong competitive scene. Is this something you're looking to build upon with Lost Centuria?
We are definitely here to expand more into the competitive scene with Lost Centuria. This game will bring exhilaration, as it requires fast actions and thinking to take down your enemy's team.
More than many mobile game series, Summoners War seems interested in telling a story – both in-game and through other media, such as the tie-in comics. Why is storytelling such an important part of this world, and where does Lost Centuria fit into its overarching narrative?
The storytelling is an important aspect for our fans who are already interested in the game. Why are they the summoner in the game? How are they able to summon these monsters? Why do summoners resolve their fights in the Sky Arena? As a player myself, I sometimes get intrigued with the depth of the gameplay levels and ask why am I trying to hunt down these dark summoners and what caused them to become evil? We would like to have a chance to answer these questions for fans who have the love and passion for this game.
Lost Centuria has something of what I would consider a 'Star Wars effect'. In Star Wars Episode 4, Obi-Wan mentions the Clone Wars to Luke Skywalker, therefore creating a whole new timeline for Star Wars. At the beginning of the Sky Arena tutorial, the game mentions that there was this magic war that began over this mysterious power that lasted over 100 years. Lost Centuria covers parts of this conflict where there was a king who was assassinated, therefore sparking a divide in the kingdoms of Summoners War.
How will Summoners War: Lost Centuria continue to expand and improve post-launch?
There will be more updates to come, and we love to hear the feedback of our community. Prior to the game's launch, for example, we took into consideration what the community wanted to see during the closed beta test.
How is Summoners War: Chronicles progressing? Are there any direct links between it and Lost Centuria?
Chronicles is progressing very well. We are hoping to launch the game as soon as possible since there have been many discussions and much anticipation within the Summoners War community about when it will be available.
There is definitely a tie between the timeline for these two games. Chronicles takes place before the events of Lost Centuria. As we are trying to expand the Summoners War IP, we would like to show our fans that these games have a story to tell.
Summoners War: Lost Centuria is available for download now as a free-to-play game from the App Store and Google Play. If you're just starting out, you should make a quick trip to our Summoners War: Lost Centuria tier list to see where each character ranks.