Nintendo's first big reveal of the year is an all-new trailer for its Switch remaster of 2013 platformer Super Mario 3D World. This isn't a simple port of the Wii U title, however, as Nintendo has also added a sizeable expansion by the name of 'Bowser's Fury'.
Today's trailer gives us our first proper look at the new content coming to the four-player adventure, which features Mario, Luigi, Peach, and Toad working together as a team. We see a quick run through some of the levels on offer, with the trailer ending in spectacular style when a giant cat version of Mario faces off against kaiju Bowser. Yes, really.
It's pretty neat, all told, and any extra bells and whistles are much appreciated following the frankly barebones Switch re-releases of Super Mario 64, Super Mario: Sunshine, and Super Mario: Galaxy. Check out our full thoughts in my Super Mario 3D All-Stars review from last year's launch.
In addition to the trailer, Nintendo has also revealed a Mario-themed Switch console. It features the portly plumber's iconic red and blue colours, and even the Switch itself has been recoloured from its usual black to red.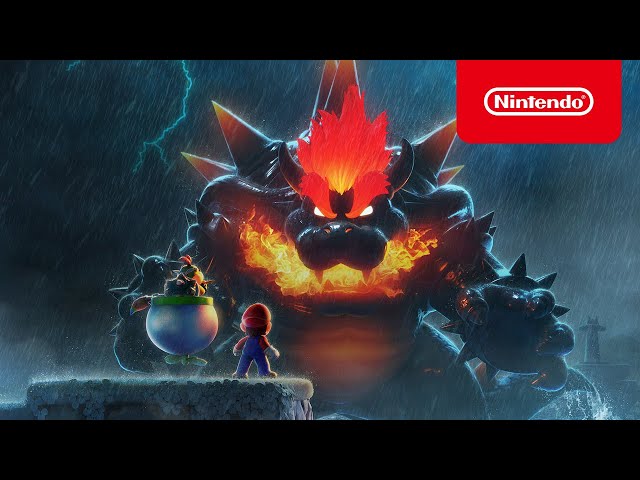 It looks really quite nice, and it'll likely sell like hotcakes when it arrives alongside Super Mario 3D World + Bowser's Fury on February 12.