If you're a city-builder fan getting sick of making rollercoaster parks, hospitals, cities, and other dedications to capitalist society, Terra Nil could be the answer. Described as a reverse city-builder, Terra Nil is all about restoring nature to a barren world and bringing beauty back to the landscape. So, we're pretty eager to find out when the Terra Nil release date is.
Well, good news, publisher Devolver Digital is launching Terra Nil on mobile devices soon through the Netflix Games service. That means if you're the owner of an active Netflix subscription, you can download the game to your iOS device through the Netflix mobile app. So, hopefully, we can sow seeds and till the land on mobile devices very soon.
Terra Nil gives you a procedurally generated world to reclaim, letting you dismantle the decrepit buildings, clear rubbish, and allow the natural state of the world to shine through once again. It's all about tranquillity with a healthy dose of challenge, as the random maps have multiple obstacles and unpredictable terrain to overcome. With gorgeous hand-painted environments, clearing up rubbish has never looked better.
Terra Nil release date speculation
Publisher Devolver Digital is currently listing Terra Nil for a Spring 2023 release date. It's not much to go on, but it means we're likely to be playing Terra Nill on our mobile devices at some point before June.
Is there a Terra Nil trailer?
If you want to get a glimpse of the gorgeous gameplay of this reverse city-builder, watch the Terra Nil trailer below.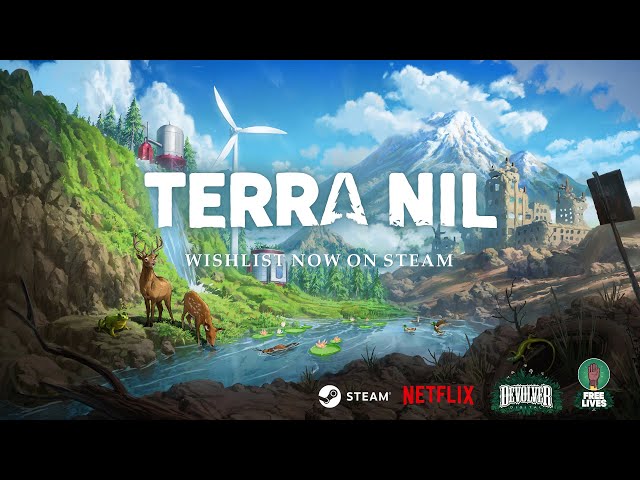 If you just can't wait for the Terra Nil release date to kick up your feet and relax, be sure to check out our guides to the best Switch casual games and the best Switch simulation games next.