The news about the Riot Games Game Pass collaboration is a hit for League of Legends fans worldwide, as not only does it include the main LoL game, but the mobile spin-offs too, and it's safe to say that the player reaction to Wild Rift's addition to Game Pass is a good one, but it also provides a light of hope in a different way.
Yes, players are happy to get their hands on every single champion in the mobile MOBA, if the Wild Rift Game Pass reaction is anything to go by, but there's one other thing that the Riot Games Game Pass collaboration might indicate for Wild Rift, and that's a console version of the title – something many of you long for, especially if you take a look at Reddit.
After the official Wild Rift Reddit account shared the news, user VicarDespiar's immediate reaction is that they "hope this means Wild Rift will have the console version soon," while another Redditor, Brickwalker0, remains cautious, "it's weird, seeing this announcement made me hope for console news too, but at the beginning of this year, they [Riot Games] said there would be no news at all about console."
For others, the announcement doesn't spark hope for a console version, but disappointment for the fact this news is, as Reddit user Illmattic explains, "disappointing. I was hoping that meant these games would be out on Xbox, but it's essentially just a Game Pass perk."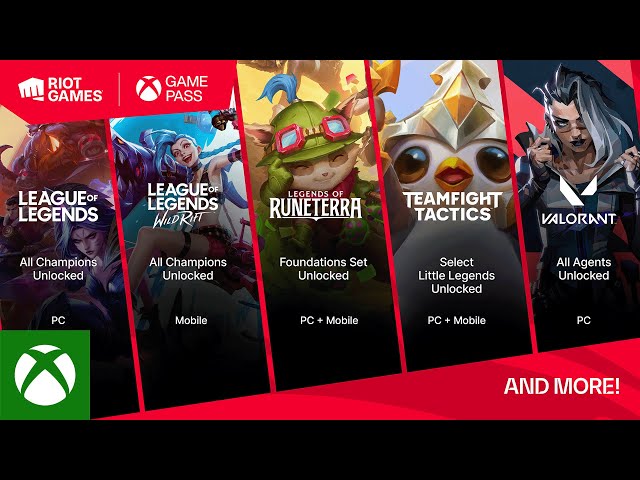 What are the other Wild Rift Game Pass reactions?
Besides general excitement and the hope that the game is on the way to consoles, others, such as Redditor UncleTaco916 "hope[s] this just means blue motes will be exchangeable for anything else," a sentiment that a few users share. "This would be a great time to add another use for blue notes," Tranqui8Bit adds.
If you happen to be a fan of the mobile MOBA, you should check out our League of Legends: Wild Rift tier list to see where your favourite ranks. We also have a number of build guides, such as Wild Rift's Irelia, Wild Rift's Senna, Wild Rift's Riven, and Wild Rift's Lucian – these are perfect for when you have access to all champions, and want to try out some new ones.
Alternatively, you can check out our picks for the best mobile MOBAs for something new yet similar to play.