League of Legends: Wild Rift is one of the most popular mobile games out there, and it's certainly a powerhouse when it comes to MOBAs – how could it not be? However, if you ask many Redditors, and longtime LoL fans in general, the mobile game surpasses its big brother in the majority of ways, and as League of Legends players ourselves, we're inclined to agree.
So, what is it exactly that makes Wild Rift more enjoyable than LoL? Well, according to a Reddit post by user Dardyablo, the mobile MOBA "feels so fresh", and they acknowledge that the game is more casual than its big brother, but that doesn't take away from the fact that it's more fun, especially since a lack in concentration doesn't guarantee you defeat, whereas in the original game "if you're not 100% focused you can easily lose matches."
It's fair to say that Dardyablo isn't alone in thinking this way, as fellow Reddit user, Chrisshern, claims to "find Wild Rift more enjoyable", and that comes down to the fact that "controls are more comfortable, and games don't feel like they drag on."
Another reason for League of Legends: Wild Rift's popularity, and why people consider it to be superior to the OG LoL, is that "it's designed in a way that makes the games quicker and simpler to pick up for new players," as Reddit user Drackon28 explains. They also claim that WR is easier for "old players who never really grasped the original."
For what it's worth, we agree with each of these points. It's hard to ignore the accessibility Wild Rift offers new players, while League of Legends has a steep learning curve that's tough for some to overcome.
Is there anything that makes LoL more enjoyable than Wild Rift?
However, there's still one crucial aspect that splits the Wild Rift community. While many agree that it's better than LoL, they can't agree on whether or not it's a weakness that Wild Rift lacks many of the champions and items in League of Legends. Dardyablo, for example, considers the lack of diversity to be the mobile MOBA's "biggest issue."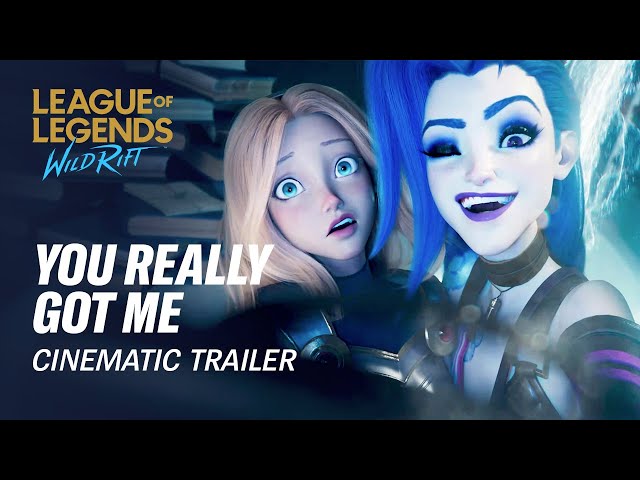 Meanwhile, Drackon28 doesn't think all those characters and items are necessary. In fact, if everything in LoL is in Wild Rift, it changes what the small screen title is meant to be. "The intent, in my mind, is for WR to be a quicker match, easier/simpler item builds, and less decision making in character selection. Let them be separate. That's ok."
If you're yet to play the mobile MOBA, but now want to discover why many consider it to be better than LoL, you should check out our League of Legends: Wild Rift guide to discover all you need to know about the game. We also have a League of Legends: Wild Rift tier list, so you can see who the best champions are.
Failing that, our lists of the best iPhone games and best Android games have a wide selection of titles for you to choose from.